"It's not a problem I ever had," I say.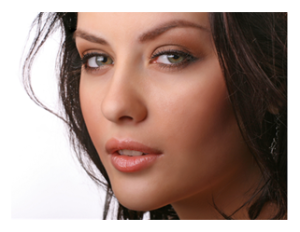 Silence.
"How do I respond to that?" he asks.
I laugh. "It's not a trick question," I say. "Really. It was just a comment."
We're talking about a short article on 21-year old Kate Upton, Sex Object du Jour… or perhaps for the year.
Okay Sports Fans, I don't keep up with SI cover models. What can I say?
Apparently, the gorgeous young blonde wasn't thrilled with certain aspects of her sizzling success, namely the bimbo assumptions and flow of unwanted propositions.
"I only mean that I was attractive enough to get by, but certainly never so attractive as to have problems."
Cute… Pretty… Beautiful…
My gentleman friend nods and resumes his reading while I flash back to a friend of mine who was statuesque and stunning. Those who met her were blinded by her beauty, and too easily overlooked her smarts. Her appearance had its perks of course, and she was the first to admit as much, but the drawbacks were considerable when it came to her serious pursuit of a career and desire for a life partner.
She married in her mid-thirties, and we lost touch a few years after.
I find myself considering the narrow margin of attractiveness that women navigate – cute or pretty or beautiful, but not too much so; plain is acceptable if you're well-spoken, smart, or sexy in your own way. And 'sexy' of course is highly personal despite the images portrayed in media which are, after all, missing four of the five senses in any possible appreciation.
Fighting the Fat Heads
I think of the years I was overweight, or thought I was when I wasn't, and the family members as well as peers who reinforced that impression. When you're fat, or believe you're fat, too often you convince yourself you're inferior.
I think of the years of my own fat head fighting common sense, as I was unable to feel worthy and as a result, accepted far too little in relationships, certain it was all I would ever get. You know what I mean – too little from a partner who is supposed to love and respect you.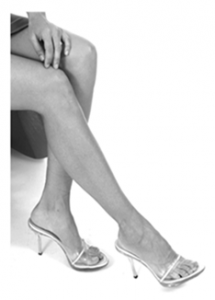 It is a lifelong battle – helped by humor and perspective – learning to work with what I was given, and learning to hone my self-confidence in ways that are sexy 'enough.'
Maturing Self-Awareness
Being a sex object?
I see no harm in it if it's an aspect of what we hope to become in some way – and not all we hope to become, if it's an element of the other person we seek – insofar as he or she is sexy to us.
As I fess up to growing a wee bit older, I consider myself fortunate for the experience of that bumpy path along which I have grown into (and out of, and back into) a sense of feeling attractive. While I admit that it ebbs and flows, I'm glad for the knowledge gained in relationships built around who I am, not how I look.
I'd rather be valued for my mischievous mind, my compassion, and maybe even my affinity for sultry stilettos – a sex object in small and specific measure for one man, rather than object of any sort under the gaze of faceless others.
You May Also Enjoy