Generally, we think good looks will help us in life. And they do, don't you think?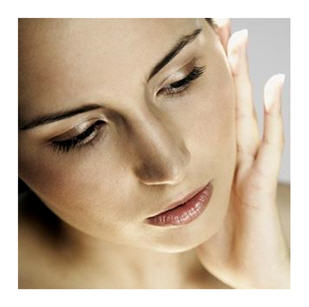 We compete for mates, we compete for jobs, we hope for a gathering of friends that appreciates however we look, though we know appearance, body language and more enhance "who we are" and what we bring to the table.
And we certainly don't anticipate the downside of being beautiful. (Writing that, I'm hearing my own voice as it says "Downside? What downside?")
An item in the paper reflects this downside, but more importantly, reminds us of the social and gender (power) factors at play in the workplace.
Fired for Being Beautiful?
In "Fired for Being Beautiful," Michael Kimmel, professor of sociology and gender studies, writes in the The New York Times about an Iowa dentist who fired his assistant at his wife's urging. Apparently, the assistant's beauty was such that the wife (and the dentist himself) thought that he would have difficulty keeping his hands off.
While the assistant filed suit claiming sex discrimination, she has now lost – twice. As Professor Kimmel writes:
Ms. Nelson sued on grounds of sex discrimination. Stunningly, an Iowa district court dismissed the case, contending that she was fired "not because of her gender but because she was a threat to the marriage of Dr. Knight." … last week the Iowa Supreme Court upheld the lower court's decision (for the second time), maintaining its view that an employee "may be lawfully terminated simply because the boss views the employee as an irresistible attraction."
"Lookism"
An irresistible attraction? Really?
One has to ask: Isn't the dentist who hired her in the first place an adult? How is being fired for your appearance not discrimination? Isn't this the same issue as firing someone for being ugly or fat (however you define either), or for any other physical attribute that has nothing to do with performing the job?
I think these are fair questions, and while most of us might shrug and think "I should have such problems," shouldn't we stop and consider some of the implications? That this is – as the writer notes – about appearance according to the "male gaze?" Isn't this a power issue – a gender or at least sexual power issue?
Good Looks = Higher Pay, Generally
It's usually the less than attractive individuals who get the "treatment" – the cold shoulder, fewer opportunities, and as data has shown, lower pay.
Research suggests that people who are judged physically attractive are seen as more competent and more socially graceful than those who aren't; they have more friends and more sex; and they make more money.
Are we surprised?
Recall the article, "Think Looks Don't Pay?"
Beauty-Obsessed, Youth-Obsessed: Time to Grow Up?
What's really going on? Isn't this another manifestation, albeit the reverse of what we typically see, of our beauty-obsessed and youth-obsessed society?
Discrimination based on beauty is rooted in the same sexist principle as discrimination against the ugly. Both rest on the power of the male gaze — the fact that men's estimation of beauty is the defining feature of the category.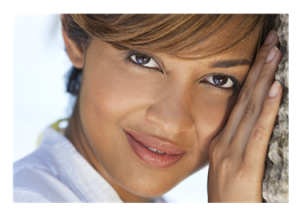 Of course we're drawn to beauty, however we define it! But maturity teaches us the breadth of attributes that comprise beauty, the diversity of interpretations of what is beautiful, and appropriate boundaries to do with power, place, competence, and context.
What do we make of a culture that cannot cease to judge its women on looks, even as we recognize that men are not entirely exempt? What about the money-making machine that is the media, reinforcing unachievable beauty norms for millions of women, and insinuating themselves into our sense of self-worth?
What about our society that teaches its girls and young women the importance of being pretty, with that definition just a cosmetic surgery or two away? When will we grow up? And how can a court not see this as discriminatory?
I strongly recommend the article by Professor Kimmel. It takes the discussion into very interesting and provocative territory.
Your thoughts?
You May Also Enjoy