(Wednesday, January 13, Center City, 6 a.m. EST.) An unidentified woman was found weeping and incoherent, muttering in French about Imelda Marcos, Carrie Bradshaw, and a litany of shoe designers. She was huddled in a ball, on the steps of Traffic Court, wearing a London Fog trench, La Perla lingerie, Jimmy Choo red satin pumps, and no other dress of any sort.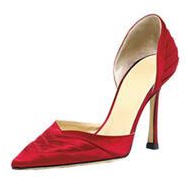 There was a notable lack of appropriate accessorizing.
A shocking lack of accessories
She was found bare-legged, without gloves, hat, or scarf in the 19 degree darkness, and clutching a Dell laptop to her chest. City employees reporting to work attempted to help her up, and offer her shelter. She allegedly became agitated, according to security guard, Cray Z. Shue, a longtime civil servant.
She was heard muttering My lover, my lover… according to one man who wishes to remain anonymous.

Passion for prose, Flailing for fashion
Other passersby told reporters she also muttered Broken, crashed, crashed, my fashion feed from Elle, my shoes… and then she wept bitterly, as she was finally helped to her feet and carried inside, forced to yield her laptop to pass through security, flailing as guards pried it from her arms.
C'est ma vie, ça ! Il y a tout là-dessus ! Perdu – tout ! Et mon blog, mon blog… she was heard to cry.
Sources later found that the still unidentified woman, 5′ tall, brown hair, brown eyes seemed confused, though a Canadian tourist who happened on the scene indicated that her concern seemed to be for her life on the laptop, something about a blog, and a distinct preoccupation with staying current on French fashion… in particular, footwear.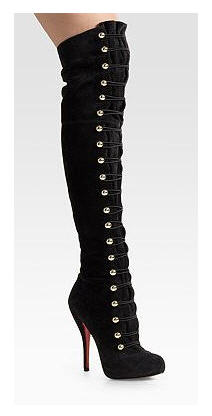 Those who overheard were seen nodding in agreement, according to other witnesses.
Laptop breakdown; letter yields shoe clues
Taken to a nearby facility where she is being treated for hypothermia and severe stress, a note was found in her pocket which indicates that she is a writer. It is unclear as to whether or not there is a lover in the picture who may have caused damage to the computer, or if she was referring to the computer as her lover.
The jumbled text leads doctors to believe that she relies heavily on her computer as writer, parent, and member of a cult-like virtual community involved in philosophical, societal, and psycho-sexual issues. And shoes. A presumed admirer of Parisian fashion and chaussures haute couture, it reads as follows:
I must have my laptop functional! Oh, Lover… I need the DVD to sleep! Even a few hours! C'est pas juste ! Dormir, c'est déjà impossible… il me faut mes DVDs pour m'endormir… mon portable ! And the moment I wake I reach out to you, my precious… que faire ? Comment écrire mon blog sans outils ? Et mes fichiers ? Et tout ce qui concerne le planning de mes fils, mes mails, mes belles images de chaussures ! Vivier, Louboutin, Choo… je suis perdue, perdue… *
Awaiting word from legendary Christian Louboutin
Anyone knowing the identity of this lost writer, please contact local authorities. Any Geek Squad techies willing to assist will be welcomed at the minimum security psych ward, two doors down from Traffic Court.
Police have reportedly been attempting to contact legendary French shoe designer, Christian Louboutin, rumored to be her adopted father. The woman, who appears to be in her late 40s, continues to murmer under heavy sedation – Elle Magazine, l'Officiel, les escarpins en cuir, couleur moutarde Louboutin, Louboutin, Louboutin… semelles rouges – au moins, mes semelles rouges… comment rester tendance** ?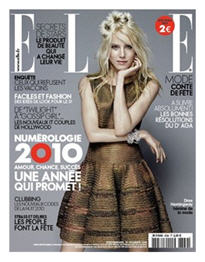 Medical staff indicate that until her laptop is repaired (or her red satin pumps returned), she is likely to remain impaired, depressed, and confused in speech. A temporary diagnosis of LCPS (Laptop Crash Panic Syndrome) has been suggested.

*It's not fair. Sleeping is already nearly impossible… What do I do? How do I write my blog without a tool to do so? And my files? All the planning concerning my son, and my mails, and access to my favorite French stilettos! I'm lost… I'm lost… my laptop… how do I stay in style?

**Elle Magazine, L'officiel de la Mode, Louboutin leather pumps in mustard. Red soles, red soles, red soles…