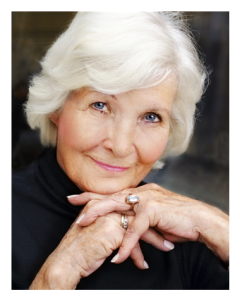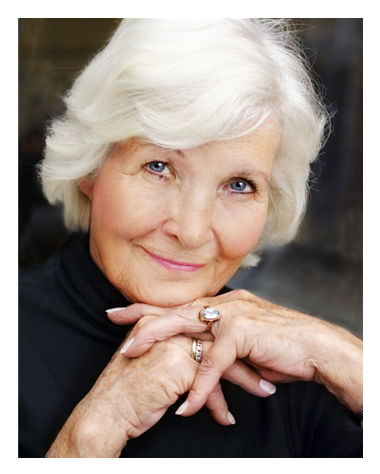 By Andrea Clement Santiago
Remarriage as an octogenarian or older? Does it sound far-fetched?
CBS News ran the story of a couple, separated for over 60 years, who recently reunited and married. The groom is in his 90s and the bride is in her 80s. Once upon a time, they worked together in their 20s, and went on to lead separate lives.
Amazingly, after six decades with absolutely no contact whatsoever, the groom sent his old friend an anonymous love letter.  
It read "I have never stopped loving you."
The future bride contacted her former co-worker who sent the letter, he flew out to see her, and believe it or not, he proposed within an hour!
As a jaded, soon-to-be divorcee, this unlikely love story gives me a glimmer of hope for the future. I even felt compelled to share the "awwwww"-inspiring story with a few friends, some of whom are romance skeptics like me, hardened by divorce and broken marriages.
Even they felt a little warm and fuzzy hearing this tale of an elderly couple's rekindled romance.
In fact, although I'd recently sworn off remarriage, this story has restored my faith in giving the institution a second chance.  This unique couple may be on to something really great: waiting until very old age to get engaged. After all, trends show that the average ages of first-time marriages are consistently increasing, so perhaps this couple is on the bleeding edge of a marital trend – exchanging their vows much later in life.
To that end, here's why I can't wait to get remarried… when I'm 95 years old.
1.       Our mid-life crises were decades ago. At 95+, my potential spouse and I would be lucky to remember how we felt at mid-life, and we'll be happy just to be alive. Any hopes of reliving our youth are long gone at 95.
2.       "Till Death Us Do Part" is five to seven years, maximum. I think even the most independent, unlikely marital candidates could manage a union of that duration.
3.       No fighting over kids or pets. By this stage, we will have outlived them all. If any kids are still alive, they're also on the "older" side and probably not traveling as much to visit mom or dad, much less move into the basement. No blended family discord!
4.       No fighting over the remote control. If I wait till at least age 95 to remarry, we won't fight about what to watch on TV. Why? Because by the time I'm 95 years old, TV as we know it will most likely be obsolete, and we (my 95+ year old spouse and I) will probably not have a clue as to how to operate whatever new technology has replaced television.
5.       No fighting over sex. As long as I can keep him out of the Viagra. (Then again, if we keep the romance alive, we won't be fighting over it, we'll be happily enjoying our love life.)
6.       No fighting over money. If I'm able to live another 50+ years, I certainly won't have much money if any, at the rate this economy is going. If we do have any money, it will be a fixed income, and by that age we've trusted younger friend or family member with power of attorney anyway.
7.       No fighting over housework, décor, or lawn care. At the maturing age which I'm referencing, if I'm not living in an assisted living facility of some sort where everything is managed by others, I'll probably not be able to see the lawn or home décor well enough to care what's there.
8.       Something to live for. When it's all said and done, who wouldn't love to find a soul-mate at any age? Neither of my parents saw 80, and one never even saw age 60. All kidding aside, isn't this a beautiful testament to life's surprises? Young love is child's play. Love that stands up in our later years has heart and soul.
As the 90-year-old groom said in the CBS news story, "Love is a great place to spend the rest of your life." And so you have a reason to keep going on to the rest of your life.
Now here's hoping I can make it another half century or so – to enjoy my future love life!
What do you think of remarrying, especially so much later in life?

© Andrea Clement Santiago


Andrea Clement Santiago is a career advice columnist, writer, and communications professional. She has contributed to books, journals, websites and has made media appearances on television and radio in her capacity as a healthcare career expert. She writes about her experience as an adult orphan on her blog, No Parents No Problem. Learn more about Andrea here. Follow Andrea on Twitter at @AndreaSantiago, or connect with her on LinkedIn.
You May Also Enjoy