Earlier this week, I found myself stranded after a day at the airport, with a loved one who was sick, myself dragging, our cash dwindling, and no reasonable way to return home.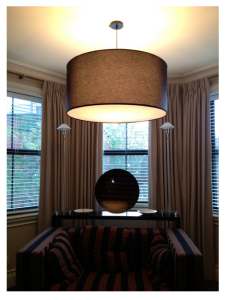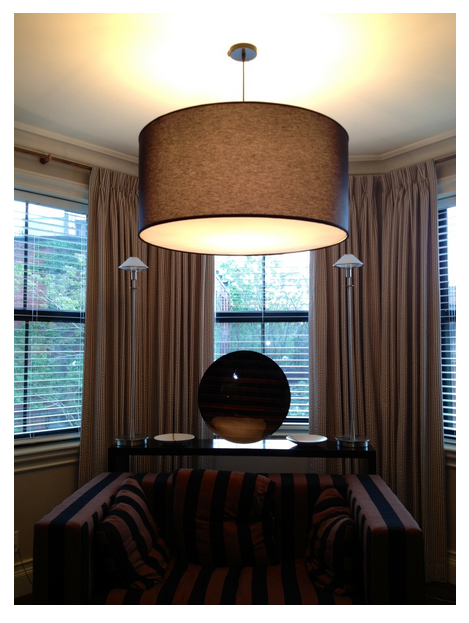 We were leaving a city that was fully booked – it's graduation season – and we were told by an exhausted but pleasant airline customer representative that we could get out the next day, but she couldn't help find a place for us to spend the night.
Cue the kindness of strangers, which I've already mentioned.
Shall we add the pleasures not only of good hearts, but good spirits, and good design?
As we enter a holiday weekend, and the Bug From Hell is finally (I hope) out of my system (and my Man Friend's), please enjoy a few images of some of the wonderful moments in those unexpected hours. We transformed them into an adventure, thanks to the many who were so kind.
Airport Wandering Leads to Awesome Take-Out
Odd directions through a terminal and parking lot led us to a brightly lit sports bar manned by two friendly guys. We were given vouchers for airport food, so we ordered what sounded tasty: haddock and sirloin tips. Our delightful duo set us up in no time, and we hauled luggage and take-out to the taxi line, and eventually made our way back to where we started, to an "emergency" accommodation.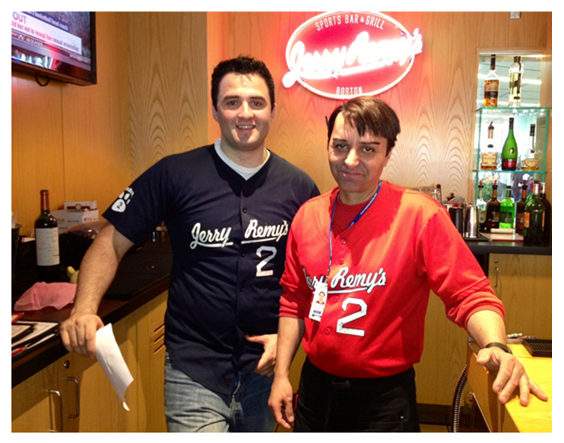 Kindly Hotel Manager Surprises Us With Suite
You know when you're so grateful to have a place to lay your weary head, all that matters is a bed and a bathroom? Can you imagine when you nab a room out of the kindness of a hotelier, and then you open the door – and you're gazing into a spacious suite?
My pictures don't begin to describe the gracious assistance from the Inn at St. Botolph in Boston, the exquisite interiors in their suites, the yummy geometrics of spreads, pillows, covers, and lighting fixtures, or the other amenities tucked into this delightful South End treasure.
Not only did everything look gorgeous, but it was smartly functional, the bed was a dream, and even the dishes in the kitchen were designer chic!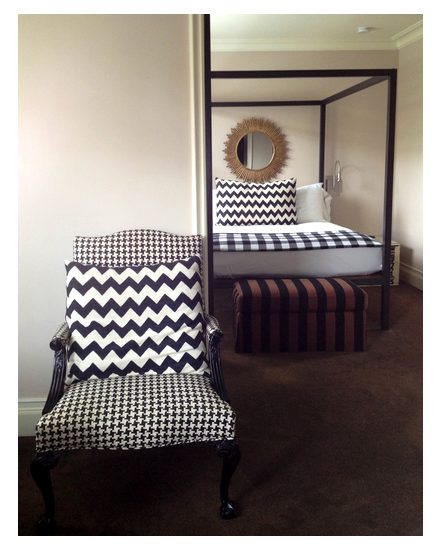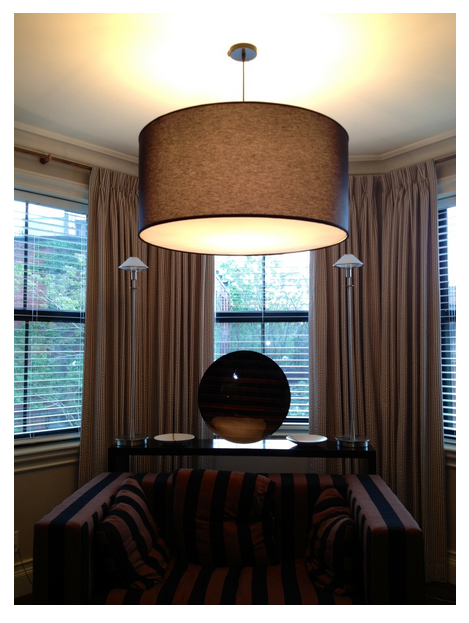 Food, Glorious (Airport) Food!
Once we were checked in and installed, we popped down the street to the Wine Emporium. We came back to the Inn with a great bottle of red, we opened our take-out meals from Jerry Remy's at Logan, microwaved the contents and set out our dinner on lovely china. May I say that we were pleasantly surprised?
Our meals were delicious. Who would've thunk it?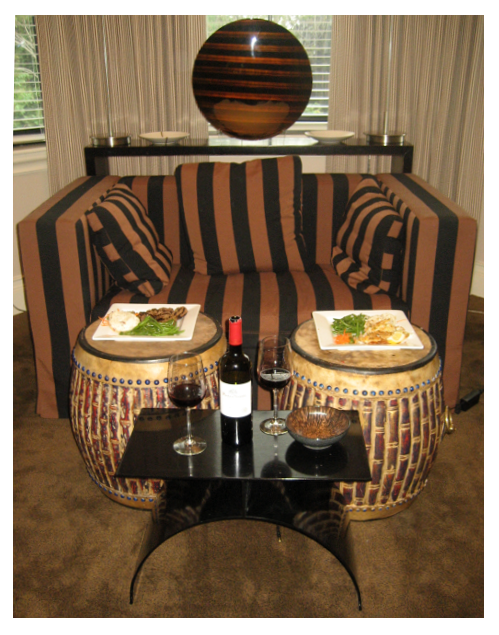 While these extra 24 hours away were utterly unplanned, and in many respects extremely inconvenient, good hearts paved the way for memorable moments, good spirits – and not just the wine – have a way of making everything more palatable, and good design is always welcome.
Who doesn't feel fabulous surrounded by beauty?
My sincere thanks to these particular strangers, and most of all, my appreciation for the good humor of the man at my side, who continues to teach me lessons in loving.



© D. A. Wolf