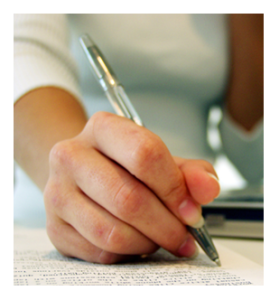 Dear Mother,
Let's just get it out in the open, shall we? You loved me and I know it, but you were self-serving and cruel, and I'm done excusing it.
You should have done better, for me. You should have done better for yourself.
You were big. So big. Every parent looms large to the child, but Mother, you could have been magnificent – with your capacity to create adventure, to ignite imagination, to impart wonder.
Why couldn't you restrain whatever crazied you? Was it chemical? Psychological? Why wouldn't you listen when we tried to help?
Your passing was the final blow of course, or so I thought – the ultimate betrayal in a series of betrayals, though there were more to follow and I know that now. Still, your death came at a time when my son needed you, when I needed you, when we were tenuously rebuilding bridges and counting on your presence… and more time.
The shock of your departure was staggering, and your exit uncharacteristically quiet. You weren't sick (though you'd been eating yourself to death for years), you weren't prepared (you simply went to sleep and never woke up), and in the morning the phone rang as someone pronounced the words that you were gone and there was only buzzing, and more buzzing, and then I raged.
I raged with a savagery that was stunning – beating my fists into furniture, wailing like an animal, screaming until I had no voice and furious at your impeccably selfish timing – but none of it in front of my boys.
Do you hear that, Mother? We may weep and we may rant, but we do not lose ourselves in the presence of our children and if by chance we do, we apologize and learn never to do it again.
We do not bludgeon our children with rage.
Naturally, like so many others, I was convinced you were indestructible. The sheer enormity of your personality would ensure you outlived us all. Why did you have to prove us wrong – even in that?
On the surface, you remained beautiful. I see it in photographs, though I doubt you would. So what explains the odious opposite of beauty – your self-absorption, your unfiltered outbursts, your judgment of others who disagreed with your perspective?
Your emotional swings were terrifying, your commentary cutting, your mixed-up legacy lodged in my head with permanence that astounds me. As the years go on, I arrive at turning down the volume on your critical voice, but I have yet to find the means to silence you entirely.
Do you find me angry, Mother?
Oddly, I am not. Nor is finger-pointing the intention of this letter. But I stumble into your image, searching for baby pictures of the boys. I bump into a recollection, when I bruise myself on the corner of your Pennsylvania cupboard. When I put on a few pounds, it is your likeness that glares at me in the mirror, and I succumb to a sensation of being small, crouching, powerless.
If I am writing from my darkened corners, I do so with a steady hand. I have typed out these words or others like them on sunny afternoons and stormy evenings.
I will not allow you to whitewash your behavior, and nor will I dismiss our troubles. But I also want you to know there are days that I miss you, and the little things that I wish I could share – the first time I published an essay that truly came together, those moments when the boys won their college scholarships, the satisfying hunt for a treasured piece of art. Remember the time I called you about the small pipe box and we discussed treen? Wasn't that delightful?
I wanted you participating in my joys, not dwelling on my defeats. I needed to hear you say "You did great, and I'm proud of you."
Can you at least admit that my sons are flourishing? As a mother myself, I have done my job? They're becoming good, decent, focused, responsible, open-minded men. Oh, how you would take pleasure in them now, though they'd give you a run for your money on any subject, and I picture you pleased and miffed at the same time even as you sit with Dad's namesake and chat in Japanese. His fluency won't be as good as yours – not yet – but he'll get there.
I hope you would glory in them, both of them. In their humor and self-possession. Their curiosity and their work ethic. They are, I believe, the best of all of us, parents and grandparents, removed sufficiently from the dramas to know belonging as well as freedom.
As for me, I have been counseled over the years to forgive and forget. I tried for decades, but perhaps forgiveness and forgetting are false gods. Acceptance may be the only viable rite of passage.
So I pick and choose what I recall, or a faulty memory aids in our rapprochement: afternoons at the movies and museums, the penny candy store in Littleton, puttering around Postar's, then antiquing our way up to Marblehead. I can smell your pot roast (a recipe I've never mastered), smile at our Scrabble games, understand (at last) your stacks of newspapers as if the mind could never absorb enough. I stop myself when I tumble into places of hurt, and circle back to the positive lessons.
I get it, Mother. I do. The emptiness of your emotional existence. Loving and feeling so much less in return. The marriage that left you hungry for more.
But your appetites were insatiable. Nothing was enough. However much we fed you, you couldn't feed yourself and instead, despite all appearances, you sustained a constant state of starvation. You consumed those who loved you, or tried, until we had to back away to save ourselves.
I wonder what awareness exists, if any, if your consciousness is scattered and reassigned, if some "you" hovers and is aware of the consequences you set in motion, if you sense the goodness in your grandsons, if you witness the ways in which you serve as a model: I learned by not repeating your mistakes, yet I trusted my children to values you embodied.
Like any mother, I have done my best with what I've been given. But unlike you, I asked my children for feedback and listened. I observed and tried to adjust. I made miscalculations, naturally, but I've reached for self-awareness, faced my failings, changed course. Intent without action is utterly pointless. Damage without explicit intent is, nonetheless, damage.
So what do I have of you, after all these years?
As always, you leave me with too little and too much: a crimp-edged photograph of the radiant teenager in the 40s, another of the smiling bride in the 50s, snapshots of the housewife doing her duty in the 60s, memories of an obese and overbearing parent in all the decades that came after. And yes, the doting grandmother holding my infant sons; doting until they could speak back and challenge your authority, that is. Then, your anger spilled out, even on them.
I continue to wrestle with your oppressiveness, to love you in spite of our history, to work on acceptance of my inheritance – the incongruous, the inquisitive, the fractured, the battered, the passionate, the laudable, the laughable – the uneasy companionship of marvels and hurts. I try to linger in the former, and dispatch the latter.
I will close with these undeliverable words along with the shadow of thousands that I have penned before them: I wish you had done better, but I believe you did your best.
Perhaps this is forgiveness after all.
You May Also Enjoy