Cranky. Cantankerous. Then downright pissy. That's how I felt earlier this week, when interruptions, interruptions, interruptions came calling during my most productive hours of the day, and two days in a row!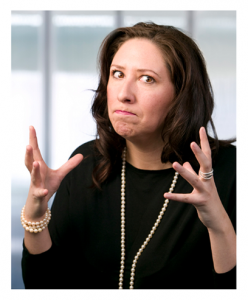 When you're in your groove and someone jostles your rhythm, don't you find yourself tearing your hair out? And if you're interrupted again, don't you want to scream?
First, there was a friend on the phone in the middle of my morning writing. I was compelled to answer – she gets in touch rarely – and frankly, I was a little worried.
All was well. She just wanted to catch up.
Next… May we add the latest dynamic duo selling God door-to-door, dispensed with as quickly as possible?
More phone calls followed that I tried to ignore, but each potentially required handling. Then more knocking to encourage expletives a-plenty, as the neighborhood yard man was in the area – there for gutter cleaning which, while unplanned, is essential this time of year.
"Nice" versus Necessity
In fact, the yard man interrupted multiple times. He seemed to need to talk, he's a nice man, and so I politely listened. I fetched him a drink to warm himself, and I extricated myself from the situation (with difficulty), feeling the day slipping away too quickly.
These unanticipated interruptions?
One of the most challenging aspects of working from home – precisely because you are at home.
At this stage I was two hours behind and stressed. I had two choices – spiral into more irritation or take a few steps back and adjust my own expectations. I chose the latter – (impressed with my maturity?) – and accepted that it would be a long night ahead – several long nights, in fact.
Time Management Challenges When You Work From Home
Whether you work for yourself or for someone else, the challenges of time management can be tricky when you do your job from a home office – and not necessarily in the ways you imagine.
You may possess superb powers of organization and concentration. You may have trained your children to respect your "office hours." But that doesn't exempt you from the spouse or partner who thinks you can run out and pick up the dry cleaning, or the neighbors who see your car in the driveway, or the yard guy, or the door-to-door wanderers, or even the friends who don't quite comprehend that what you do in your home is Work Work Work!
Then, of course, there are the issues of relationship – not simple to manage if you work odd hours but your partner benefits from a more traditional schedule. This is the case in my life, and a source of constant negotiation… and guilt.
Parenting Interruptions… All Bets Off?
Occasionally in the middle of the day, there's a call from one of my sons in college!
These moments are infrequent. They're a surprise. They're delightful. And short of being in conference with a client – I drop everything and go with the flow.
If I'm on deadline, I take the call, check to make sure that everything is alright, then say "I love you and need to call you back." I deal with my tasks at hand, and return the call sometime in the evening.
If I'm talking to my Man and one of the kids calls, I take the call. It doesn't happen often (they don't call very often), but it does happen. The mothers I know understand, but I wonder at times if I'm offending my partner.
Interruptions, Priorities, Real World Constraints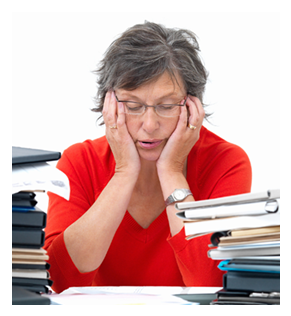 If I don't work, I can't pay my bills. It's a simple equation, no different for millions. What is different is where I work and the around-the-clockness of that particular effort. That sits in stark contrast to the man I date and his more predictable hours.
As a mother, and a single mother at that, I've been the sole responsible party for the day-to-day duties of raising my sons. It's both habit and (now) pleasure to respond when I'm called upon. Since the arrival of Empty Nest, those occasions are far fewer, and to a large degree their calls are for connection.
My priorities feel essential to my survival, and in no particular order include: income, kids, sanity – and yes, relationship. There is never enough time, though I imagine we all feel that way.
Yet I worry that I may potentially hurt or offend friends, neighbors, or loved ones when they interrupt and I get annoyed.
How do you handle interruptions?
When you're doing the interrupting, are you aware of it?
When you're "put off" until later or the next day, do you take it personally?
You May Also Enjoy

Big Little Wolf's Daily Plate of Crazy