The women typically wear skirts and the men, if there are any, wear button down shirts. They carry portfolios or an armload of brochures. I suppose they could have been canvasing for a political candidate, but I knew better.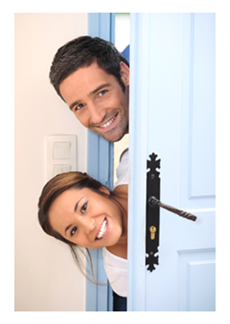 I had seen them in the neighborhood a few days earlier, and I suspected it was only a matter of time before they came knocking on my door.
And they did.
It seems to occur once every two years or so, and I wonder why and how they consider it to be acceptable – selling God, door to door.
Their version of God, knocking repeatedly, then talking, even if I don't let them in.
And only when I raise my voice and insist, an edge of rudeness creeping into my tone, do they disappear with a polite thank you. Simply stated, I do not want God peddled over my threshold, however bright and chipper the faces, however well-intentioned their message.
I understand that some religious organizations feel compelled to convert others. We have only to look to the Republican presidential candidate and his mission in France many years ago, targeted at bringing his faith to a wider audience.
Don't get me wrong. I'm all for God – and gods – for whomever they provide solace and inspiration. But more than that, I believe in doing good – and living kindly, in community, with compassion.
I do not need God in my political platform. I do not need anyone trying to enter my home – which is also my place of business – and interrupting my morning, my afternoon, or my evening with an attempt to sell a higher power to my household. Let's leave God to individual choice, and door to door salesmanship to memories of the Fuller Brush Man.

Big Little Wolf's Daily Plate of Crazy