Please enjoy this gorgeous musing on the Mistral, straight from the south of France, by travel writer Heather Robinson. My thanks to Heather for the poetry of her words and images in this elegant reverie.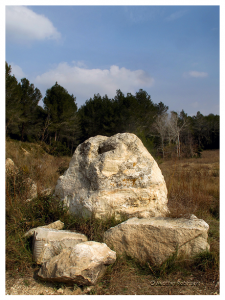 Hiding in the Mistral
In Provence, I tend to seek out the high ground, all the better to roll out a gander gawk at a château broken into bits or a vineyard trawling musical scales dripping deep into the earth.
But not today. No, the Mistral, the most infamous wind of the south of France, has arrived to shake our bones like pick-up sticks, and I am having none of it.
Taking Cover
Vincent Van Gogh saw it and painted giant tumbleweed swirls across the night sky. I wonder what it whispered in his ear, that other ear, which confirmed the rattle in such a fine mind.
A promise? A gamble?
Best to be careful. I have seen its force unhinge many a lesser spirit than his.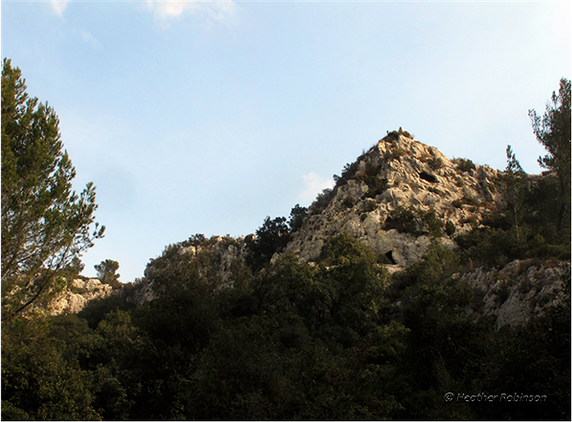 So off I go into the forest, following a trail leading through a ravine, deep and down, covered. There is nothing here of the Provence of sweet myths; it is too shadowy for the hearty rosemary or thyme, for their perfume which I begin to miss.
The cold flint of rock sparks my nostrils, and I try to tell myself that I am warm inside. How foolish to be influenced by any lacking of or certain imaginary givens.
Drop the Storyline
I keep walking, kicking pine cones; hands buried in the bottom of my jean pockets. «They should be free in case I fall. » I turn over this thought like the pebbles underfoot, the ones that shake my ankles wobbly. I drop the idea or « drop the storyline » as I had recently read in a Buddhist text.
Those thoughts that loop and repeat, they have no place here. I can decide to deny the wind its pushing, can't I?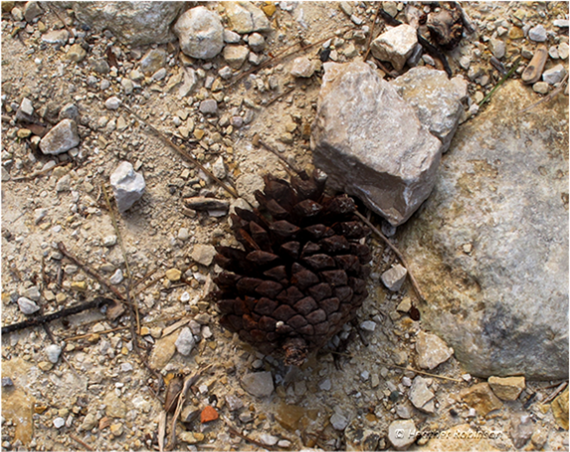 Up ahead is a round white rock perched in a clearing just where the path splits. I sit and find my breath, pondering the crossroads, my hands wandering  the rough surface, trying to trace out the Braille, the response.
Listening in
The light is trapezing through the pines that point upward on the cliffs above. I listen to their whistle, and for a moment, I am exposed, and yet I am hiding in plain sight. Inside out, I turn and turn while resting, quiet on my rock as the wind echoes my shallow breath, until my inhalations deepen at last.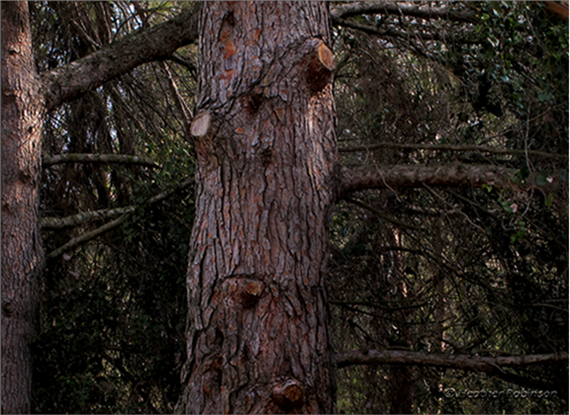 When I rise, I return the way I had come.  The light is behind me and nothing looks the same. So nothing is the same, though I am moving forward retracing my steps.
The Mistral did not win one on this fine day, but players… place your bets.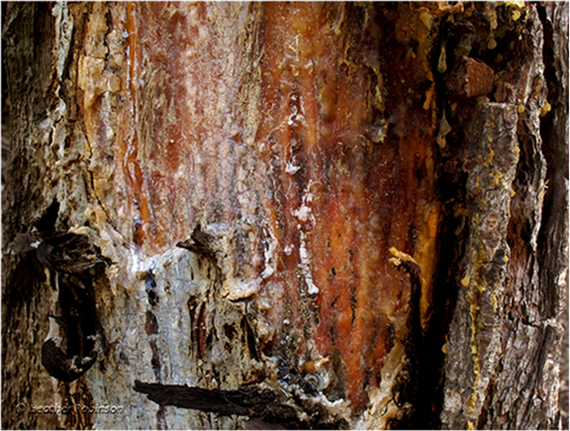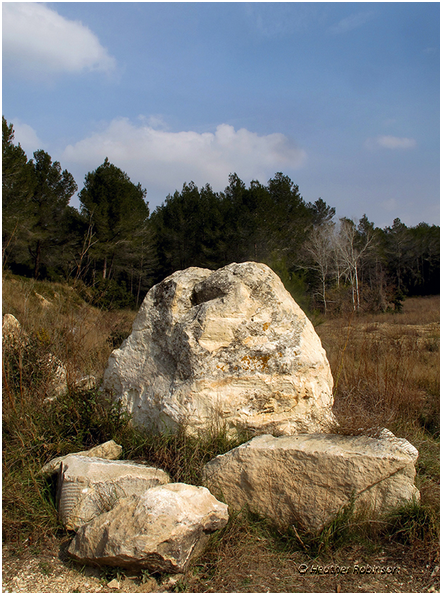 Heather Robinson is a travel writer and photographer who resides in the south of France. You may visit Heather at Lost in Arles.



Text and images © Heather Robinson

Big Little Wolf's Daily Plate of Crazy