One. Little. Spider.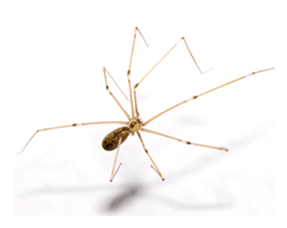 That's all it would take and a friend of mine – strong, adventurous, fearless in so many respects – would run screaming in the opposite direction.
Phobic. And specifically, her phobia flared in the presence of a teeny tiny Charlotte, with or without a web, or Daddy Long-Legs, and I don't mean Fred Estaire.
Life's gnarliest battles? Handled like a master. Anything with eight legs, dead or alive?
She was scared witless.
I can't say I like any number of shiver-inducing (reptilian) life forms. But dislike is not terror and nor is it phobia, which is exactly the word for my friend's fear of Anything Arachnid.
And yes, thus the term – arachnophobia – fear of spiders.
How Common Are Phobias?
But phobias – irrational fear of specific objects or situations – are more common than I realized, affecting approximately 4 to 5% of Americans according to Psych Central. As is the case with panic attacks, women are likelier to suffer from phobias than men, and I find this fascinating.
I wonder what is in our biological or psychological makeup that accounts for this. I wonder about the cultural variations and implications. Are phobias more common in North America than, say… Finland or Brazil or Japan? Are phobias shaping life-altering decisions in ways we don't fully appreciate?
As for social phobias – something we hear about frequently – the onset is earlier than I thought, with Psych Central again placing the average age at between 15 and 20 years old.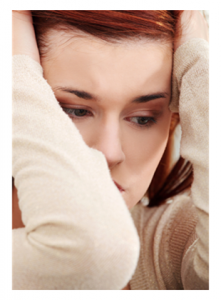 Considering we opened the vault to some of our moments of panic, why not other sources of anxiety – and beyond those we typically discuss, like worry over the bank balance, the teen taking her first driving lesson, or even – being loved?
Most Common Phobias
Care to pick your poison? And remember – a phobia is defined as an irrational fear – one that reaches a point of disrupting your life.
Some phobia facts?
Apparently, one in 10 Americans is phobic about something, and here are a few of the most common phobias on the books.
As for my friend, her fear of spiders is apparently not unusual. Likewise, ophidiophobia (fear of snakes). Then there's cynophobia (fear of dogs). Did you know there was a word for that?
There are social phobias of course, including fear of crowds, fear of public speaking, fear of finding ourselves in a setting where we don't feel comfortable. There is mysophobia (fear of germs), which may lead to OCD (Obsessive-Compulsive Disorder), and agoraphobia (fear of open spaces or lack of escape), which is often associated with panic disorder.
As I think about the things that trigger fear in me, and a recent comment concerning fear of highway driving, I know this is a fear I share – worse at one time, and manageable now. A phobia? I'm not sure it reached that level, but I suspect for me it has origins in car accidents I lived through (and one my father did not), as well as claustrophobia that kicks in when I'm hopelessly stuck in traffic.
Incidentally, I experienced none of these types of anxiety before my thirties (with two exceptions I will mention in a moment). But then, who isn't fearless when they're young and feeling immortal?
Phobias Are Not Foibles
I'll fess up to fighting phobias, more during years when severe insomnia held me captive. I may have tried to convince myself these were quirks of my personality, superstitions taking on a life of their own, an overactive imagination… but I knew in my heart of hearts; these weren't foibles, they were phobias.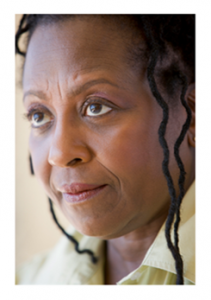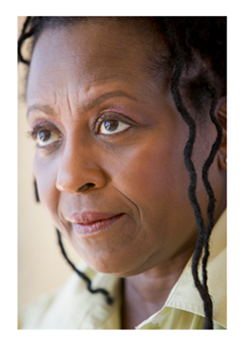 I admit to a fear of flying (pteromerhanophobia), which is very common, but surprising considering my decades of delight in international travel. That particular phobia crept in after motherhood, raged for four years or so (following 9/11), and worsened with divorce. However, several moms I know confided a similar experience: with young children who were dependent on them, they became fearful of their own safety in ways they never were before.
Fortunately, this particular phobia has abated since my boys have gone off to college.
Claustrophobia (fear of being closed in) appeared now and then in my childhood, and blossomed during the years when I wasn't sleeping. Being stuck in traffic left me hyperventilating (at times, panicked), and I couldn't get into an elevator without sweating and trembling.
Hey! Climbing stairs is excellent for shaping the girly gams!
I was briefly terrified of dogs (of any size), the result of having been bitten at fifteen, which gives credence to the notion that some phobias are born of a specific experience. As a lifelong canine cuddler, I kicked that fear to the curb by twenty.
Conquering Fear… And Phobias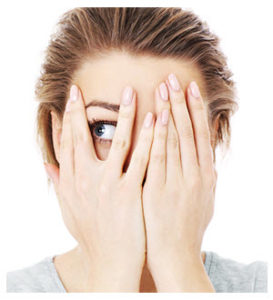 I suppose we're all a bundle of contradictions, but the fact of carrying any tinge of phobia surprises even me. I crave adventure, I thrill at dropping into a foreign country and culture, I have no trepidation trying out my smattering of languages. I'm generally comfortable with strangers, and I adore public speaking!
What about you? Have you beaten back your phobias? Have you noted periods when they rise up and seem to swallow your life? Have you given in to some, and targeted others for extinction? Are they tied to physical or medical conditions?
If women are more affected by phobias, to what extent is this holding us back from achieving our dreams and goals – especially if phobias tend to creep in after motherhood?
I don't mind spiders (never did). I adore dogs ("nipped" that one in the snout). Traffic? Hate it! But it no longer triggers panic.
Elevators? Love them! (They can be very sexy.)
I admit to struggling with anxiety before I fly, but then I pack my bags, picture my destination, haul myself to the airport, and board that plane. How else could I dream of France – much less manage to get there?
I still prefer a crowded, bustling city – even one completely unknown to me – to a vast expanse of open ground or highway. Is that a touch of agoraphobia? Or simply the preference of a self-confessed Urbanista?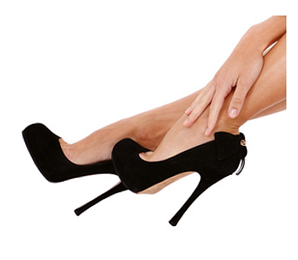 One last, very common phobia?
Acrophobia, the fear of heights.
That one?
I've never suffered a moment of it. Not even a smidge. Not ever.
Have you seen my shoes?

Image of Daddy Long-Legs, Wiki, attribution under Creative Commons 3.0.

You May Also Enjoy