I've been listening to live reports from NBC, feeling sick to my stomach. If you haven't heard, the story is still breaking news. Somewhere around 9:40 a.m., a lone gunman entered Sandy Hook Elementary School in Newtown, Connecticut and shot and killed children. Numbers are still being confirmed, and information continues to change, but current reports say 26 people are dead, and 18 are children, most presumed to be in kindergarten.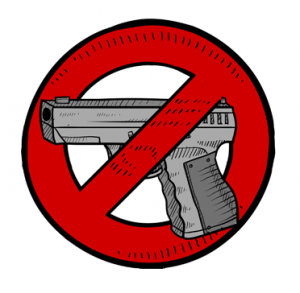 And we say again "There's no way we can predict this." We toss out "It's our culture of violence." We hear "What do we do – put metal detectors in every school? Protect against every psychopath?"
For comparison purposes, the reporter on NBC mentioned that today, in China, an individual with a knife entered a school and stabbed 33.
Is this supposed to make any American feel better?
I haven't looked to confirm that assertion. I don't care about that assertion.
I care about the fact that it appears the gunman was dressed in dark garb not dissimilar to the way the Portland, Oregon shooter was dressed. That incident took place in a mall earlier this week. What about similar uniform to the July shooting in Aurora, Colorado? What about our pop culture that glorifies violence – and inures us to its horror?
Addressing the issues of anger in our country? Of mental illness? Of course those are critical, and as reports on this tragedy come in, though details continue to change, the latest news indicates the 24-year old man shot and killed his mother who worked at the school, and targeted her kindergarten class.
Again, reports are continuing to come in and information is subject to change. The gunman was initially identified as Ryan Lanza, and that report was subsequently changed hours later, identifying his brother, 20-year old Adam Lanza, as the shooter.*
He apparently used legal handguns that are widely available.
So what about the guns?

How many times do we have to watch this same scenario play out? When will we do something about the guns?  Must I reference this from NationMaster.com's crime statistics?
9,369 murders by firearms in the U.S., as compared to 269 in Germany and 144 in Canada.
For context, the population of the US is roughly 312 million, Germany 82 million, and Canada, 34 million.
We're near the top of the list, in case you're wondering. #4 as I read the chart.
According to Michael Moore writing last July on the Huffington Post,
At least 24 Americans every day (8-9,000 a year) are killed by people with guns – and that doesn't count the ones accidentally killed by guns or who commit suicide with a gun. Count them and you can triple that number to over 25,000.

That means the United States is responsible for over 80 percent of all the gun deaths in the 23 richest countries combined.
"We've endured too many of these tragedies over the years," said President Obama as he addressed the nation just minutes ago. "The majority of those who died today were children. Beautiful little kids between the ages of 5 and 10 years old."
The President paused in his speech, and was noticeably affected.
He continued by saying "we're going to have to come together and take meaningful action to prevent more tragedies like this," that we should all extend a hand in need, that we are praying for those who are going through this, and "may God bless the memory of the victims… and heal the brokenhearted and bind up their wounds."
Something I read on The Political Guide summarizes President Obama's position on the Second Amendment, published in July 2012.
[President Obama's]… record indicates that he is a strong supporter of reigning in firearms to prevent violence. This includes support for the assault weapons ban, support for international treaties to restrict firearms, and appointing Supreme Court Justices that are opposed to second amendment rights.
Reports are continuing to come in that there were more firearms, in addition to the handguns used.
Will we ever find out where he got them – and how easily? Will we ever deal with this issue by addressing gun control in a substantive way?

Do we really think there is no correlation between easy accessibility of guns and unspeakable acts of violence?
Must we really comply with an attitude toward guns that is two centuries old?
How do we claim to be a "god-fearing" country and not do something about the guns? How many times do we look at the data – or follow these stories – shocked, nauseous, despairing, incredulous?
*Update as of 5:30pm 12/14/12: Reports are coming in that the shooter may be Ryan Lanza's brother. Police are still sorting out details.
*Update as of 6:43pm 12/14/12: CNN is now reporting that the shooter is 20-year old Adam Lanza.
Image of President Obama, screen shot "live" from streaming video.