Yes, I have a few strands of grey hair. No, I will not admit how many.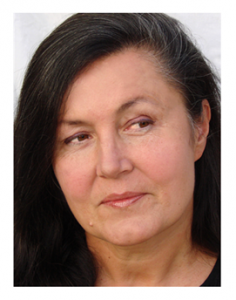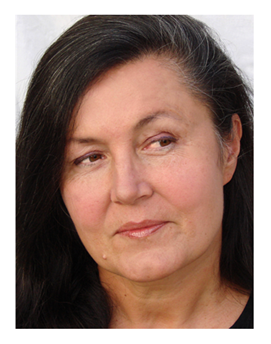 I do not care to know. The "fix" is in – with a talented Hair Painter Extraordinaire, and I'll leave it at that.
Yes, I witness petulant parts of the body which appear to be going South. No, this does not please me. In fact, it's something of an issue at my Less-Than-Towering-Stature, as I already dwell rather close to the ground.
While in perpetual search of a lower gravity planet, in the meantime I rely on my stock of French-engineered age-defying undergarments and thus, I remain presentable in public, and likewise – j'espère – in private.
Still, as is the case for many women, hair is key: the style of our do's, and the state of our don'ts.
Would anyone else confess to experiencing the "good hair day" and confidence that follows, as opposed to the "bad hair day" when everything seems to run amuck?
Confidence in Your Appearance
Maybe it's your smile at its best.
Maybe it's your waistline – at a manageable circumference.
Maybe it's knowing you're wearing your loveliest underthings under everything, visible or not.
But for me, while all of the above are important, it's about the hair.
Bad hair? A bad hair day.
Good hair? All's right with the world.
I'm fired up for focus. Flirting with flights of fancy. Sufficiently sassy to succumb to socializing. And boldly going, going, going, gone – at least, in my imagination.
At a recent visit to my local salon, exchanging hellos with those I've known through more momentous events then I dare enumerate, I was recalling my life through hair crazes and phases.
Foam at Home, Flair for Hair?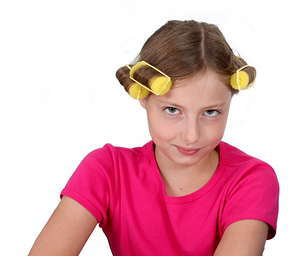 Shall I begin with the Pixie Cut, by my mother's hand, beyond my control and no doubt scarring me psychologically for decades?
Shall we mention the Marlo Thomas That Girl Flip, or the hapless hippie hair though we may resemble Cousin Itt? What of our devotion to foam at home – those squeezable pink and yellow rollers we used in junior high school – back when it was indeed called "junior high?"
Anyone else with 70s Farrah Fawcett wings, or the 80s perm that lingered into the 90s, not to mention Primping with Crimping, the Euro Boy Cut, or Last Call for Lots-O-Layers? And what of calamitous color – fuchsia (for grad school), and semi-permanent orange stripes on the cusp of the Millennium?
There was also my own version of the Carol Brady – three decades too late, to which I can only say that if you're thinking of washing that man right out of your hair – move away from the scissors at midnight, especially in a ferocious fit of female fury.

Hair Happiness: Whatever it Takes
Best hair for your age?
Cut that line right out of your vocabulary!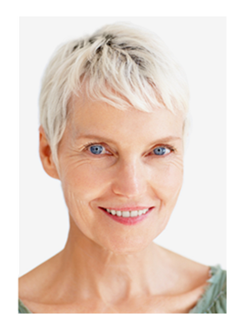 More to the point, forget the "rules" that say you must do this or that at any particular age.
Why not best hair for you – for ease, for drama, for versatility, or for your profession? Why not best style for the shape of your face, for your coloring, for the brightness and texture of your skin, for your height and weight, and yes – for your sense of self?
Why not view this as your approach to all the key aspects of life – not only your personal style, but your friendships, your relationships, where you live and the sort of work you do?
One of the great joys of midlife is the liberating realization that age need not define us!
Confidence and Consciousness
As for my evolutionary process of (re)gaining confidence following divorce, not to mention consciousness of what truly mattered to me in my life, I credit my firstborn son for telling me to grow my hair if I wanted to date.
Ah, from the mouths of (prepubescent) babes.
But in my case, he was right. He said "men like long hair" and, well… as I transformed from a super short cut to shoulder length, what can I say? I felt sexier and more mischievous – just what the doctor ordered when re-entering the dating world and reconfiguring my work life. Doesn't any boost in how we feel about ourselves mute the self-doubt and enhance perspective?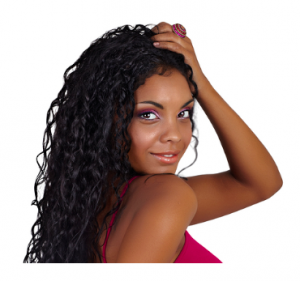 What I have learned is this: I am more energetic and competent when I feel good in my own skin (bien dans ma peau) – when I eat properly, exercise moderately, and sleep even a little.
I feel stronger and more able to deal with everything. I reason better, appreciate more fully, and work harder on those areas that require vigilance.
Good hair?
Longer hair as a midlife woman?
It raises my spirits and seems to activate All Enthusiastic Energies Within.
Passport to Better Days
Surely I'm not the only woman whose sensual spark ignites when she feels fit and cutely coiffed?
It seems inconsequential. And yet it's not.
Outward appearances can fuel inner confidence. The trick is balance – and that's a personal equation. Care and feeding works wonders – tending to the emotional, the intellectual, the relational, the physical and the "exterior maintenance" activities that keep us feeling strong.
It's hard to accomplish; harder still at a hectic time of year.
Despite my mind-numbing schedule, and the ever insistent annoyances of midlife aches and pains, I feel surprisingly good about life in general. Helped along by (today's) happy hair, empty nest seems like a lovely state of affairs. Now if only I could swing it financially I would blissfully binge on a three week séjour in Paris, where I would surrender ecstatically to my truest self.
I'd check for metro tickets in my back pocket, grab my passport and "emergency" Euros, and I'd be off.
Hair today. Gone tomorrow.
But back in time for my next appointment at the salon.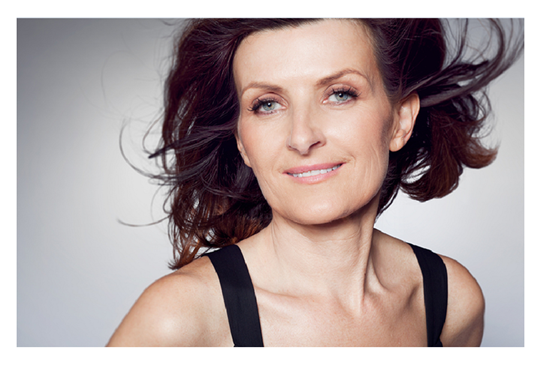 Big Little Wolf's Daily Plate of Crazy