I couldn't resist the headline touting nude bodies as artistic canvas.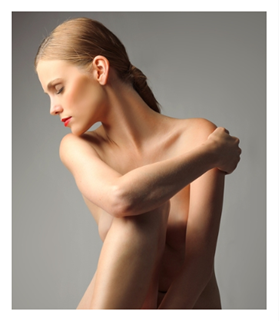 Let's face it. Put "naked" or "nude" in a headline and we look. Suggest there are pictures? We definitely look!
In fact, this Huffington Post slide show on nude body painting does not disappoint. To utilize the human face or form as a blank canvas is a delightful proposition, and the creative convergence of parts and arts yields a fanciful (and non-offensive) result.
What I do find odd is that the body painting contest ranks as "weird news." Or is my concept of entertaining or interesting someone else's idea of weird?
I've never considered the word "weird" before, except with very, well… broad brush strokes. So why not frame this conversation in something less linguistically sketchy, opting for a more precise take?
Weird? Says Who?
According to Dictionary.com, the definition of weird is as follows:
involving or suggesting the supernatural; unearthly or uncanny: a weird sound, weird lights; fantastic, bizarre: a weird getup; (archaic) concerned with or controlling fate or destiny.
Three-headed snake? Yep. I'd say that qualifies.
Body painting? Um, not so much.
Incidentally, synonyms for weird include:
unnatural, preternatural, eerie, unearthly, uncanny… that which is mysterious and apparently outside natural law.
And the only antonym?
natural
Huh. What's more natural than the naked body? Don't we increasingly adorn ours with permanent tattoos? What about fashion models – posed and printed in full body paint as "art?"
Fabulous Flesh: Decorate!
Definitions of beauty are personal and variable. Comfort with our own naked bodies? Equally so, with more than a touch of cultural influence – and sadly, too often, shame.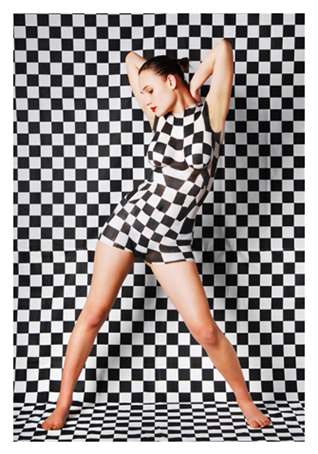 In the meantime, as the article mentions, body decoration is certainly not new. And members of the American Association for Nude Recreation are celebrating that fact with this exuberant event.
Personally, I find the naked body to be the source and reflection of some of our finest life stories, not to mention stunning in its capacity for expressing beauty.
Some of us ignore the former and spend far too much time focused on a narrow definition of the latter.
I might also point out that if you link over to the slide show, you will be astounded at the diversity of results and the less than media-picture-perfect bodies.
In fact, it's a relief to see many womanly bodies over something "weirder" – that is to say, unnatural. Yet in the slide show of contest winners featured at Huff Post, you will see an overwhelming number of nude women and almost no nude men!
Don't you find that a little bit weird?



© D. A. Wolf

Big Little Wolf's Daily Plate of Crazy