Kate's boobs. Topless Kate. Kate photos.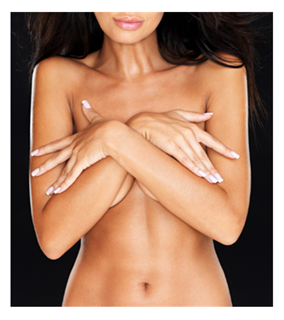 For days those words – and headlines – were bouncing across my computer screen. Frankly, I was growing weary of it.
Mitt nudged those knockers off prime position. (Thank you, Mitt.)
Granted, I'm not a heterosexual male whose ears (or other anything else) perk up at the very word "boobs" or for that matter, boobies, bosoms, breasts or more titillating variations.
Then again, I am a heterosexual female, and I wasn't fascinated by the recent public display of Harry's Vegas-ventured naked naughty bits.
Don't misunderstand: I'm a fan of personal freedom, a fan of the human form's natural beauty, a fan of expanding that appreciation to include, in particular, more womanly bodies. I'm a fan of the female nude; most of the women I know find beauty in other women's assets, not quite in the same way that men do, but we're appreciative all the same.
I'm also a fan of the art nude, not to mention cultures that savor sensuality rather than acting like 12-year olds when it comes to a flash of skin, or an unanticipated nip slip. I will add that I am all for celebrating the exquisite pleasure of the human mating dance – my personal preference – with one I love.
But I don't believe in gratuitous gawking or insidious invasion of privacy.
Can we agree that Kate should be allowed to sunbathe as she pleases in the company of her husband – out of public view, as should anyone else?
Another thought. What if all those who pay for stolen topless shots matched those monies with a donation toward a cure for breast cancer? What if punitive pink was part of any damage award?
I seem to recall some celebs baring more than their souls for breast cancer awareness a few years back. That's a bit of newsy nudity I think we could all get behind. Who knows. Maybe a few royals would join that valiant cause célèbre.
Meanwhile, as long as we're willing to pay for private pics, as with anything else, there will be a market. As long as there is a market, boundaries will be bent, broken, and disrespected. Fortunately, yesterday we saw a happy (and public) pair in the media – Kate and William, engaged in a bit of island dancing. Fully clothed.
Really now. Aren't there enough boobs on the Internet already?

Big Little Wolf's Daily Plate of Crazy