Now and then, an unplanned day "just happens."
Here are a few moments from mine.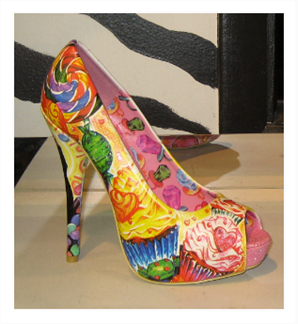 A lovely walk through an  old city neighborhood, wandering into an area with street vendors a-plenty, gazing at their colorful, handmade wares, people out of doors enjoying an end of summer day.
While I managed to pass on the tattoo shops (however creative their art), I didn't pass on strolling through one of those fascinating stores with trinkets and gifts, quirky clothes (that you wish you could still get away with), pink and purple haired wigs (along with pink and purple-haired patrons), and naturally, there were shoes… and so much more!
Who wouldn't love checking out the body stockings, the stud bra, the bunny ears, the baubles, the books?
Yet this was just the beginning of the unplanned day.
There was the pleasure of a sax player on the street, enjoying his afternoon and flirting between sets.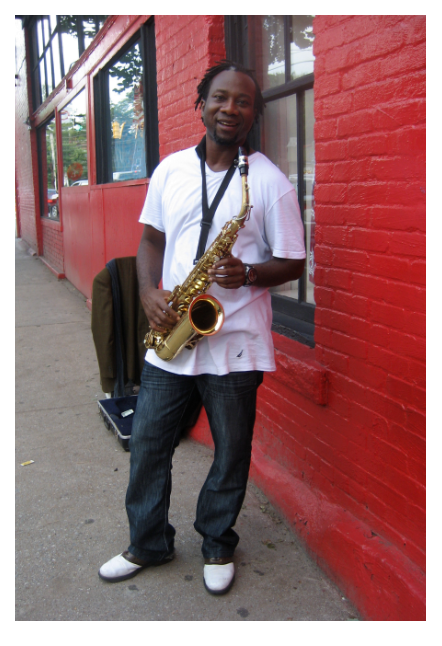 Yes, there were a few more shoes…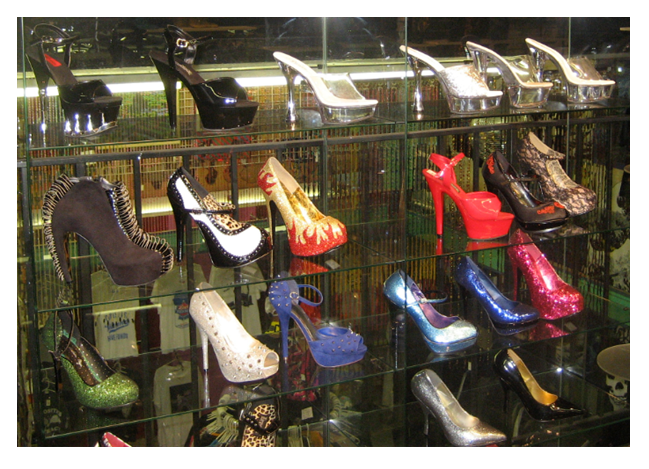 There were street performers, then a meandering drive as evening rolled in, a spontaneous stop at a neighborhood Greek restaurant (hummus to die for) – and even a belly dancer named Aziza!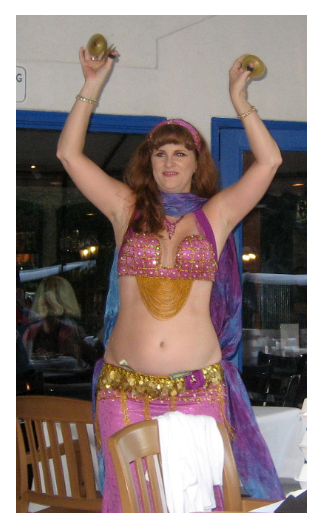 Naturally, once home and sated after a combination of beef kabobs and salmon (delish!), a little Internet browsing was called for. Yes, "how to" clips on belly dancing. There were Moroccan, Arabic, Turkish, Greek, and Russian variations. But kids – don't try this at home!
Ouch, my shimmying, shaking, popping hips!
Any unplanned days of late, when you just let life "happen?"

Thank you to Junkman's Daughter and the Taverna Plaka restaurant for indulging me in photo opps.