Mixed Messages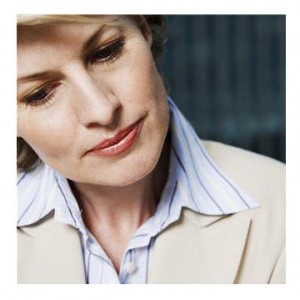 As a woman, it's not the first time I've been told I'm sending mixed messages. And I'm sure it won't be the last.
As a woman, I'm also aware that I consider what others think – sometimes excessively – and I'm trying to curtail that habit.
But I do love data. And equally, feedback.
The context for these observations?
A few of my online friends have commented on my new site – which is admittedly still a work-in-progress. Some tell me the header conveys vitality, confidence, and a can-do attitude. Others have expressed that it's not the right "professional" image.
That it sends mixed messages.
My impression? Both views are right.
I love the header, and kudos to my exceptionally talented (and patient) designer. But I'm ambivalent when it comes to whether or not it "works" for the site's purpose.
Women, Curves, Heels and Other Symbols
I'm a curvy woman. No way to hide it, no way to deny it. I'm also a tiny woman – and I wear heels. I'm careful to downplay the curves, and tend to wear black (often) to accomplish that. And no, I don't wear 5″ stilettos wherever I go. A 3″ heel is my usual approach.
So where's the rub? Does a curvy body automatically suggest sex? Do heels – of any sort other than low – automatically conjure other images? On a web site, without question, image is essential. But in life – do we as women always have to watch what we wear and how we appear?
And regardless of intention, if we don't, are we bound to send out mixed messages?
If we don't pay attention, will we always be accused of sending mixed messages?
Ambiguous Answers
One of the daily dramas in life is ambiguity. We can play in the "safe" zone as much as possible, but eventually, we have to go out on a limb. We can take a risk and blow it. We can take a risk and succeed. More than likely, we'll take risks – mess up and succeed.
My shoes? My curves? Hardly critical items.
My site design? I'll sort it out.
But how do we navigate all the genuinely important issues – parenting, education, health, career choices, investments – when the data available is insufficient, constantly changing, or unclear, and the possible answers – ambiguous?
Medical Marvels, Problematic Procedures
I've written before about the dangers of polypharmacy, and expressed concern over our tendency to accept the quick fix for women when it comes to antidepressants.
Lately, I've worried about the frequent swings in opinion – annual PAP, no annual PAP; mammograms, no mammograms; PSA test for men, no PSA – and very recently (thank you Liz Scherer) – word that "exercise might be harmful."
What do we do about the ever changing landscape when it comes to advice for staying healthy?
In today's New York Times, medical doctor Elisabeth Rosenthal writes about the annual physical. She suggests that we no longer have a need for this routine ritual, and
… screening tests that routinely accompany them – are in many ways pointless or (worse) dangerous, because they can lead to unneeded procedures.
We may be less inclined to worry about these things in our 20s and 30s, but by our 40s or older? We're hoping for unambiguous answers when it comes to healthy habits and preventive procedures.
Judgment Calls 
Mixed messages?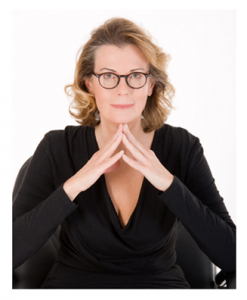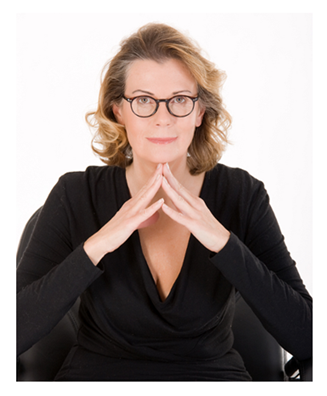 They're sure to happen. We process what we can with what we know at a point in time.
Ambiguous answers to serious questions?
That's where we can and must rely on our judgment, data, and experience, while listening to experts we trust.
In my own experience with the medical profession, I've had three outstanding physicians in my lifetime, whose judgment I relied on. That doesn't mean I surrendered my questions, but their caring, their thoroughness, their ability to clearly present a situation – all encouraged me to follow their recommendations.
My own judgment told me so, and in each case, I'm glad that it did.
Do you feel women are more often accused of mixed messages?
Do you seek clarity in images, in statements, and in roles?
How do you decide which experts to trust – in medical or other matters?
Do you appreciate feedback – positive or negative?
How do you manage ambiguity in general?
Big Little Wolf's Daily Plate of Crazy