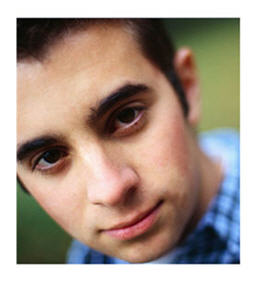 One college student home, the other not.
A teen plus fridge plus car keys equals what?
He sleeps 'til two then eats, then since it's hot,
He's schmoozing, cruising, sitting on his butt…
However I have told him it's okay,
He's weathered countless pressures many months.
I know he needs the sleep he stores away;
I try to wake him; all I get are grunts.
But grades are in, he did his part; I'm thrilled.
His academic scholarships? Intact.
He showed himself responsible and skilled,
At getting through Year 1 of 5, in fact.
I thought he'd party harder once returned.
But all that eating and those zzzs? He's earned.
* * * *
They say adults regress returning home,
But my two men are not yet at that stage.
However, college kids who used to roam,
On summer break may not quite act their age.
I told myself when Kid appeared in Nest
I would not nag, remind, or track him down.
I thought respecting independence best –
As long as he was not a clueless clown.
The gangs of teens that gather from afar?
They're dropping by the house in twos and threes.
The ins and outs with my (the only) car?
He smiles, he asks; at least the Kid says please.
Week 1 went well enough; I was impressed,
Giving him more space, I am less stressed.
* * * *
I feel a need to mention nonetheless –
Some acts (of déjà vu?) appear non-stop,
All signs that he hits home and does regress,
Those little things? Hell yes! A bumper crop!
I'm back to days of Kid and unlocked doors,
Forgetting things at home (those calls from school?),
The countless keys he lost and undone chores,
The ones that bring out friction (not so cool).
His room's a mess, he lost his key Day One,
(Another, three days later; yes, he's back!)
His summer job is soon, til then it's "fun" –
With friends (and nights he's out); I cut him slack.
Does every college kid become sixteen?
Heard from time to time, but rarely seen?
* * * *
I won't complain – besides lost keys and trash,
Scattered papers, bottles, dishes too,
Those dirty socks just dropped, requests for cash,
Once he is off to work, I will feel blue.
The nest will empty of his much loved face,
(The man's deep voice, a kid, yet more mature) –
My rights to nights, respected 'round the place
And yet, those added stresses to endure.
He takes my wheels (Hello to more gray hair?) –
I watch the clock until I know he's back.
The light bill, A. C., food expense in air?
(My Holy Busted Budget? Can't keep track.)
We love our kids. We worry. That's the game.
The more things change, the more they stay the same.



Forgive my dreadful habit of bad verse,
A sure-fire sign I'm weary. Could be worse!


© D. A. Wolf

Big Little Wolf's Daily Plate of Crazy