Are you fawning when it comes to those you admire? Are you flattered when someone admires you? Are you thrilled to be followed – virtually, that is – especially on #FollowFriday? Isn't Friday fun?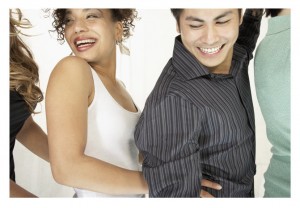 We all know that Twitter's #FollowFriday is our shot at shout-outs to people and places we want to share – so others may follow. And it's a great way for us to discover new voices we might learn from and enjoy.
So my hat is off to friends and finds, in the hope that you may fawn, flatter, or follow – according to your fancy.
Just a few among the many? (Truly, this isn't even the tip of the tip of the iceberg!)
Nifty Writers and Sites to Follow:
Who Do You Read? Who Do You Follow?
Who have you discovered lately? Who do you fawn over? Who do you find funny or fascinating or surprising? Who makes you think?
I'd love to hear.
Care to share? Here… or there – @BigLittleWolf?
And speaking of Friday and #FollowFriday, in addition to being the day we begin to let down our hair – might you care to know the origin of the word Friday?
Origin of "Friday"
According to Dictionary.com:
Origin:
before 1000; Middle English; Old English Frīgedæg Freya's day, equivalent to Frīge (genitive singular of Frēo ) + dæg day; Frēo is identical with Old English adj. frēo free
Free Day! Yes!
Speaking of which, feeling any TGIF sensations coming on? Big plans for the weekend? Working on taxes? Gearing up for Sunday's #MadMen Season 5?
And for the carefree Friday young thing in all of us, how about a little "classic" Rebecca Black? An oxymoron perhaps, but without further ado (or fawning, flattering, or following) – it's Friday!

Big Little Wolf's Daily Plate of Crazy