The holidays are here! Are you in a new relationship? Are you mixing your children with your partner's children for the first time in a large gathering, and possibly parents and siblings as well?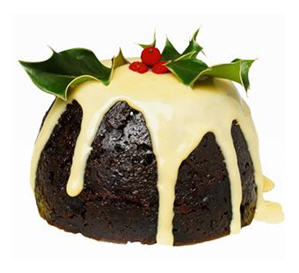 For new couples, the first occasion to spend the holidays together is an opportunity to  create memories – special moments of their own. But that may not be so easy to accomplish if children of divorce or extended families come to the party with expectations – and emotions – that may put a damper on festivities.
Maybe you're hoping to dive into your first plum pudding, or possibly a Bûche de Noël. But the kids?
They're accustomed to pecan pie à la mode and pineapple upside down cake. They resist a shift in holiday traditions, scoffing at changes – even something as simple as a tweak to the menu.
My story?
Earlier this year I doubted I'd ever have to deal with any of this. I thought I'd aged out of dating, but periodically I still gave it a try.
Newly Married? Newly Coupled?
These days, I'm enjoying the pleasures of a relationship. But in the 10 years since my marriage ended, my boys have become used to a particular rhythm, especially at holiday time.  I avoided the sticky issues around family traditions when my kids were young because intentional or not, there were few relationships. Our home was about the three of us – my boys and me, along with an open door policy to their friends.
Though my ex remarried a woman with children, my sons saw them infrequently though they all get along. But this household is their home, their safe place, their territory.
How will they handle the changes, though they know and like the man in the picture? How will we, the adults involved, make them feel comfortable? What about other family members – his extended family for example? Will we somehow manage to enjoy our "firsts" together, though we're concerned with making everyone else comfortable?
Holidays are a stressful time, and I remind myself to simplify, simplify, simplify (even as I scramble to file away old papers and check my lists). And yet, I cannot deny that a new partner and blending families means additional expectations and inevitably, strain.
Older Parents, Older Children
I was an older parent when I had my children, and consequently older when I entered the dating market after divorce. For some single fathers, the fact of my children was fine; for other men in their forties or fifties, they wanted nothing to do with a woman still mired in hands-on child-rearing. They were done with that stage, and that was that.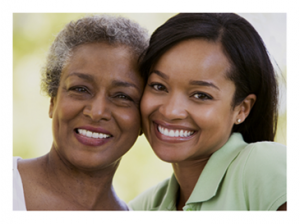 My sons are now both in college (at last!), and I'm anticipating that the holidays will be fine.
Young kids may act out when they feel their territory (or parent) is being usurped by someone new on the scene. This phenomenon isn't uniquely the emotional domain of little ones either; teenagers and even adults may still experience these feelings, and say or do things we find less than desirable.
Considerations for Midlife Blending Families
When we speak of blended families, often we generally talk of the nuclear unit and young children. Don't we also interact with extended and adult families, including older children, a partner's siblings and their spouses and children, not to mention elders who may have special needs?
Juggling adult children, midlife siblings, and aging parents of new partners can require special consideration. Even adults carry residual issues of separation and divorce, and the first gatherings of blended families present a mix of unknowns we may not necessarily anticipate – not the least of which may be divided loyalties for our elders who may have been close to a partner's ex.
When we're re-coupling in midlife, we have the physical to deal with, too.
Aging parents? There could be issues of mobility, dietary restrictions, memory problems, confusion. All of this is manageable, but it takes some thought under the best of circumstances just as it will at the holidays.
Tips for Making Memories in Blended Families
What will my weekend bring?
This won't be the first time I've met the extended family of the man I'm dating, but it is the first time since divorce that I've included others in the holidays shared with my sons.
I admit that I'm anxious with more to coordinate, concerned over clutter that may disorient an older woman, and hoping that everyone gets along throughout two and a half days of activities.
My tips to myself?
Keep elements of the usual traditions; set expectations of what's changing ahead of time. In other words, talk and listen.
Schedule socializing for the early side, so there are no late nights for older guests or if complications arise.
Keep activities (including holiday dinners) to a reasonable length of time, so as not to increase disorientation, fatigue, or to push our luck!
Plan ahead (including for dietary restrictions). Shop ahead (if possible). Assume Murphy's Law will kick in somewhere.
Honor the conflicting emotions that everyone may feel; even happy changes can be bittersweet and yes, stressful.
The words that I am repeating to myself are those of a very wise friend: "Focus on the fact that you love and are loved. Let go of the rest."
And incidentally, I haven't planned a plum pudding for Christmas, but I'm considering it for New Year's!

Big Little Wolf's Daily Plate of Crazy