One (wo)man's excess is another (wo)man's normal. At least, I think so. Don't you?
Is excess always a bad thing? Doesn't it matter what we're talking about – stray cats, lovers, children – shoes? And isn't excess to be more tolerated – even encouraged – when it's a matter of special events, or the holiday time of year?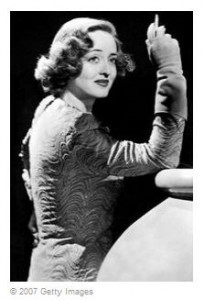 Yes, I admit to an excess of sleepless nights at present. That's rarely a good thing; then again, I do take advantage by writing or planning, and catching up on classic films.
As last night's sleeplessness wore on, I zapped in search of a brazen Bette Davis, a cool Cary Grant, or more contemporary chick flicks that always leave me smiling. I confess, I settled on a few episodes of The Real Housewives instead.
First there was a slice of Atlanta. Then, a visit with the ladies of Beverly Hills.
Excess? You betcha.
Good excess? Not so much.
I wasn't surprised to hear an excess of yelling, screaming, and catty remarks on the Atlanta franchise. I zapped to a delicious classic on TCM, and then zapped back to Bravo quickly when I processed a certain image that lodged in my mind's eye. That image was of absence – a large built-in bookcase – and not a single volume on its shelves.
Judge Not (But We All Do)
Come to think of it, I cannot recall seeing any books of any sort in any of the households on that show. And that is something I make judgments about.
So with an excess of drama, an excess of overpriced jewelry, an excess of cleavage (and I'm all for cleavage at the right time and the right place!) – there seems to be a paucity of reading material.
I know, I know. It's Housewives.
When Beverly Hills flickered across my screen, there were the excessive price tags on jeweled tokens ($68,000 for a custom necklace as an engagement gift?), excess by way of party planning (nice eyelashes on the camel), an excess of screaming and cattiness – yes, a theme. Several themes – and that's why we watch. Excess.
Real Women, Real Values
Still, while I didn't explicitly see empty bookcases in the BH, I doubt they would be shown if they exist. I suspect these women read, or at least hire decorators who know enough to fill the built-ins.
As for how we spend our money (and what we treasure), doesn't it reflect our values?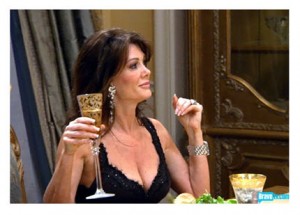 Other excesses I may be noting?
On Watch What Happens Live (I caught half the show, while shuffling about my house), Taylor Armstrong was Andy Cohen's guest. Most of us are aware of her husband's suicide last August. We're also aware of the guessing game of reasons, and there are plenty to choose from.
Public Face, Private Life
Some point to Taylor's filing for divorce, some point to public revelations of his alleged physical abuse. Some reports suggest questionable business dealings and his increasing financial troubles. Might we say there is an excess of potential causes and no doubt an excess we know nothing about?
Taylor seems to be bouncing back and quickly, when I think of how recently her husband's death occurred. But then, we cannot know what her life was like during the marriage, and nor do we see anything of what she's feeling other than what she allows us to see.
So I stow my (excess of?) assumptions and judgments, and remind myself that we never know the reality unless we truly know the people involved. Even then, we can't necessarily comprehend their pain, or identify a single reason in what may be an excessively complex set of circumstances. We all wear masks to survive, as well as to succeed.
The other excesses I'd like to mention?
Taylor made a point of saying that the other "housewives" had extended their friendship, that the women closed ranks and demonstrated an excess of courtesy, respect, and genuine compassion.
Too Much or Just Right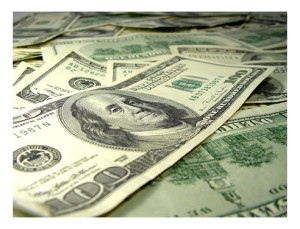 It's the time of year for throwing caution to the wind (and the credit card on the retail counter), and I'd like to mention one more area of excess – spending at a time when we feel squeezed by expectations. For some of us, our budgets allow for the exchange of meaningful gifts with hefty price tags. That's a choice we each make, depending on our circumstances.
A friend might consider my "little surprises" for my boys excessive. For that matter, you might term my other habits (movies all night? magazines everywhere?) as beyond the norm. And so I will cop to an excess of shoes (I call them art), to an excess of books (that's another story), and an excess of papers (the Whole House Organization Project continues). You may say I have too much of all of the above; I may say that it feels "just right."
I also believe that excessive emotion can be problematic, but in my life, there's "just right" when it comes to love. As for family and friends, their numbers are few, but I cherish them, I fight for them, and I count my riches by their presence. I don't call that excess; I deem it abundance.
Spending Habits, Giving Behaviors
At this time of giving and (occasionally) over-giving, I hope we'll be savvy in our spending, excessive in our appreciation for daily good fortune, and just right in recognizing when enough is enough and too much is unsuitable.
It isn't about value; it is about values.
Do you have "stuff" or behaviors that others consider excessive?
Do you spend excessively at the holidays, or on special occasions?
Are you more likely to spend (excessively or generously) on yourself, or others?
Is there really too much of a good thing or too much life experience?