It's a celebration, and increasingly often – a spectacle. It's also a planning nightmare, and a source of friction, debt, divisiveness.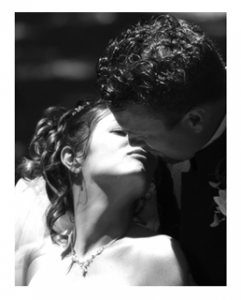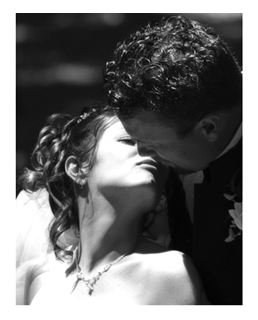 How easily we forget that a wedding is the briefest of opening acts. Marriage is the main event.
So why do we refer to marriage as the happy ending? Isn't it really the beginning? The beginning of a life presumed to unfold in a commitment, and one that is entered into with shared consideration?
Its reality is characterized by an unknowable journey of joys and sorrows and compromises, as two people are ideally bound by common beliefs, by respect for each other, by mutual attraction and playfulness, by a willingness to exchange confidences without sacrificing a sense of self – or giving oneself away in the bargain.
Marriage sounds simple when we speak of love; it's anything but when we take into account the complexities of a lifetime together.
And while we tell ourselves that love will be enough, we ought to know better.
Instead, though we may perceive cracks in our romantic foundations, we are relieved to be swept up in the wedding, reassuring ourselves that everything will work out. After all, weddings generally meet our expectations and often exceed them. In contrast, marriage – unless we've already been through it – is rarely what we expect.
Women are wooed by the fairy tale features and trimmings of the event; men – most I've known – concede to whatever their partner wants, hoping it isn't so over-the-top that they cannot recognize the woman walking down the aisle.
Wedding Spectacle, Common Sense

I was doing paperwork in my den last evening and put on the television – pleasantly turned off and ignored for the better part of 10 days. The Real Housewives of Beverly Hills was playing in the background, and I caught the scene in which an over-the-top wedding planner offers a lavish array of invitation prototypes, some of which run upwards of $100 each.
The final custom selection came in at $150 – a gift box adorned in white fabric flowers with a pink ribbon, while inside was the actual petal-covered invitation. This sort of expenditure is extravagant by most standards, but at least the family in question can afford it. Yet young women of all socioeconomic backgrounds opt for their day of pseudo-royalty, their "special day," their day in the limelight – and desire exactly this sort of attention and its fairy tale result.
Then we reinforce the possibility with horror shows like Bridalplasty (thankfully, short-lived) and Bridezilla (longer-lived) to reflect back to us just how crazy some women become as they plan and spend (and misbehave) over one single day.
But how many other women – especially as Christmas or Valentine's approaches – anticipate a proposal accompanied by a shiny rock, whether or not they're ready for marriage? How many feel pressured into it by friends or family, and therefore put pressure on the man they're seeing to pop the question – or else?
Why do we continue to allow the wedding to eclipse the substance of marriage? How do we realistically reset expectations?
Marital Status, Marital Expectations
As for the Vanderpump-Todds, the family has the means, and more importantly, the soon-to-be-weds have been seeing each other for years and appear – in TV Land – to have a solid relationship. They have a great deal in common, and we sense they have a shot at getting marriage "right" not only because of their relationship, but the example of parents with solid marriages.
Still, no one ever knows what goes on in private.
As for worrying about marital status over marital responsibilities, and weddings over marriage, how do we shift the focus? Given the emphasis on the spectacle (and the huge Wedding Industry churning in the background), is it even possible?
What about the pervasive influence of the media, pop culture, and our quick-to-judge albeit well-meaning friends and family? No wonder we walk through marital doors unprepared for what lies ahead.
If you chose marriage, was it anything like your expectations?
If you chose living together over marriage, has it been the right decision for you?
And if you've done it a second time around, or a third, did your focus shift from wedding to marriage?
What else shifted that has made marriage more satisfying or more workable?
You May Also Enjoy: