Are you kidding me? A dozen brides-to-be compete for plastic surgery? Have we lost our minds thinking this is entertainment – or even acceptable?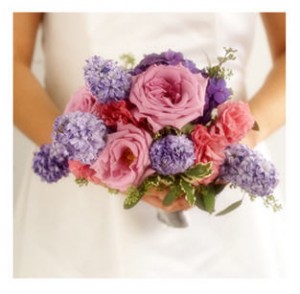 In an article in the LA Times, this latest "reality" show (From E! Entertainment Television) is referred to as "creepy" – and I couldn't agree more. This is the worst of Bridezillas, Extreme Makeover, and any variation of Mean Girls, Bad Girls, or Gag-Me-Girls I can possibly imagine.
Whether it's mock-worthy or shock-worthy, is this really what we've done to our women?
I'm not talking forty-somethings or fifty-somethings trying to recapture a bit of youth – or compete in the job market or even the post-divorce meat market. This is a dozen young women, in the usual trade-off of dignity for momentary media attention, vying for surgical intervention for whatever ails them.
Grab a syringe and go?
And are they really starting out this series by grabbing syringes and trotting off to an injectables party? Are we starting Botox in the twenties now?
Surely I'm not the only woman who finds this despicable and grotesque? And where are the cosmetic surgeons speaking out against this bastardization of a profession that does in fact have a place in more rational circumstances?
The reveal (before the process)
In the interest of actually giving the show a (cough, choke, gasp) chance, I watched the first episode, mouth agape. I was appalled. Not only at the premise, but when I saw several of these women with beautiful bodies, subjecting themselves to the plastic surgeon's process of mapping areas to liposuction – on their normal, healthy, shapely abs, butts, bellies, and limbs.
Our "perfection" preoccupation
Were there a few women with legitimate reasons to request surgical procedures? Is that an opinion? Yes, and yes.
But it's also a sign of our times that a woman who has given birth (and has a belly as a result) is made to feel as though she must cover it up or cut it off. Breasts must come in a perfectly matched set, defy gravity, and apparently, can't ever be big enough. Must we really slice and dice ourselves in order to feel confident and feminine? Or bride-worthy?
One bright spot
The only bright spot was the surprise reunion of one contestant with her fiancé, who just returned from 8 months in Iraq. It was a sweet moment. But other than that? Dangling a "celebrity wedding" in front of mouthy women with esteem issues – and some, serious financial issues – has no redeeming qualities whatsoever.
E! You should be ashamed.


© D A Wolf
Big Little Wolf's Daily Plate of Crazy