I don't feel like it, I don't feel like it, I just don't feel like it!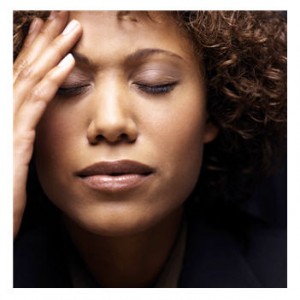 Recently, I was complaining to a friend about a tedious task I must complete. I whined, I moaned, I was full of excuses – none of which changes the fact that it must get done!
My friend shook his head and said: "Will power. Good old-fashioned will power."
Don't you hate it when you hear advice you don't want to take?
I know I'm disciplined when it comes to managing my daily life. But will power?
Different animal.
Tougher sell.
Once upon a time, will power was behavior that was admired, talked about, encouraged. It's essential to beginning any difficult task, and more so, to seeing it through.
These days? I rarely hear it mentioned, except in one particular context – dieting. Certainly, my thoughts turn to years of dieting and denying myself food, foolishly thinking that being hungry half the day was a sign of strength, and would yield the desired result.
Sure, it takes will power to pass by the coffee cake in Aisle 4 and the chips in Aisle 9. Sure, it takes will power to not eat when you're famished. But it's also a bad idea to skip meals if you're trying to lose weight – something I figured out a decade later. 
When I think about pushing through my own excuses when I don't want to do something (whatever the "something") – maybe I'm tired, maybe I'd rather read, maybe I'm annoyed I ever agreed to the task – I think of discipline. But discipline and will power aren't the same.
Discipline is defined as:
behavior in accord with rules of conduct; behavior and order maintained by training and control
Will power, on the other hand, is:
the trait of resolutely controlling your own behavior; self-control
Discipline has more to do with structure – critical for surviving overflowing days of relationship, work, parenting, a dash of healthy exercise. We're thankful for adherence to self-made rules that help us juggle.
Discipline? I've got that down. I know how to create the structures I need and stick to them. I can modify them as well, flexible enough to tweak when required.
Will power?
Ugh. Another matter. I'm thinking about those donuts… And good thing there aren't any in the house, because it's early in the day, I'm hungry, I'm sleep-deprived, and I'd like nothing better than a sugar shot (or six), compliments of an apparition from Krispy Kreme.
Will power is about self-control, not control of the environment or schedule. It's about determination, being resolute; wanting to do X, and either not doing it because you shouldn't, or doing Y instead – because you should.
Self-control seems outmoded in these times of self-indulgence, of excuses, of so much on our plates that we allow for slippage of priority tasks (we might not like) over "busy work."
But this is about perseverance, self-imposed limits, being an adult, even when we're tired, we're stressed, or we just aren't in the mood.
So I facilitate the beginning by visualizing the end, by imagining how good I'll feel when my complicated task is complete, by telling myself to just do it.
How do you move beyond excuses, to tackle a difficult task?
Do you try to wriggle out of what you should do but don't want to?
Do you routinely exercise self-control? What about self-discipline?
You May Also Enjoy