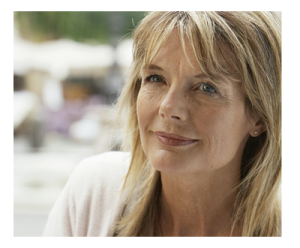 It was the dinner party a few weeks back that got me thinking – not the gathering itself, but the excess everywhere I looked as we wound our way along the wooded road to the house.
It struck me and stayed with me. I couldn't get it out of my head. It seemed to nudge me in a direction I didn't know I was ready for.
Shedding. Shedding anything I can think of. Shedding in order to lighten, to focus, to better function.
We had driven through a lush and luxurious neighborhood in which each residence grew more grandiose than what preceded it. There were iron gates and concrete lions keeping watch, four car garages visible at the end of wide driveways, pillared mansions giving way to faux Tuscan villas and turreted chateaux.
Big, bigger, biggest.
The show of it all.
These are, to me, castles of curiosity, tributes to American object worship, warehouses of space to flaunt, stuff to store, and for many this is – or used to be – the dream. It is the big (bigger-biggest) home of your heart's desire, the big car (or two or three) in the driveway, the big bling on your fingers (or your wife's), and a lifestyle of keeping up with the Joneses (and Kardashians) which seems to know no limits. And this seems particularly true in certain cities and regions.
This isn't about tough economic times (for many of us); it is about these elaborate edifices and the need to erect them as a statement of success, as icons of identity, as if no amount of "stuff" is ever enough.
Something somewhere, somewhere deeper, must have gone missing.
Admittedly, I compare them to my New England origins and European neighborhoods where I have lived, to more discreet ways of expressing personal style (and values), and I'm staggered by our ongoing propensity for objects over people, as we build walls around our possessions and try to find some measure of safety within, as we attempt to hold back the tides that threaten any life with life – and the troubles we simply can't foresee.
* * *
The dinner party was small, the food was simple, the conversation was interesting, and my date was charming.
The house itself was relatively modest for the area – in no particular style – and it appeared to be filled with treasures accumulated during the couple's travels. One corner of the living room was scattered with toys and dolls from a grandchild's last visit.
It was a home that doesn't dwarf its surroundings, a home that welcomes family and friends. It is not in need of "shedding," but nor is it empty of a feeling that it is inhabited. 
* * *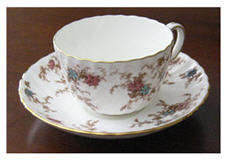 About 25 years ago my mother began a process of shedding. She lived in a normal house by area standards – about a century old, with 9′ ceilings I've since come to appreciate, and with three upstairs bedrooms and a single small bathroom.
Eventually, she converted attic storage into two more bedrooms which she rented in her later years, for both company and extra income.
It was a nice enough house, but square footage wasn't relevant.
A beautiful antique with an interesting provenance?
That was another matter. My mother was an avid collector, and over the years she acquired some lovely objects, often purchased on "time" before such a thing was common.
If she fell in love with an 18th century chair she might pay $5/week until she owned it, and it became part of the household. Value derived from usefulness as well as beauty, and she particularly adored collecting chairs – a passion I admit to sharing.
Yet she reached a stage at midlife when she wanted less of everything. She was shedding, though I didn't understand it at the time. It was then that she insisted I take a small dresser and blanket chest from my childhood bedroom, a teacup or vase from my grandmother, and other odds and ends or they would be given away or sold off.
I took them.
Unknowingly, I became the caretaker. It's a pleasure to be the caretaker of beautiful objects, of the sentiments and memories they hold. This is especially true when we are old enough to appreciate them and young enough to be building memories of our own.l
Young enough so we don't feel the burden of material things.
* * *
Divorce cleaves the years of living and loving and raising children into halves: There is the time of "before" (and our illusions of the future); there is the time of "after" (and reinvention in order to survive).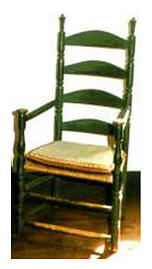 My time of reinvention has been long, stumbling, and murky. My time of reinvention has come and gone, come again and shifted aside, and continues to reappear – like it or not – every few years. I never anticipated this. at best.
The physical, emotional, and financial costs.
With reinvention of any sort comes a desire to cast off anything that hurts, which must be balanced – when there are children – with memories that rightfully belong to them.
Suddenly, my tiny rooms feel more disorganized and chaotic than ever, jammed with stuff rather than people, and while I've been at this process of attempting to shed for two years, for three years, for so much longer – it grows more pressing.
The urgency to shed.
The knowledge that I nevertheless must be some sort of "keeper" for the legacy that belongs to my sons. Knowing how to divest much less what to keep for them, and yes myself, remains a challenge. Shedding is emotional. Shedding is complicated. Shedding for some, I'm certain, is easier than this.
I am younger than my mother when she began this process I come to understand: the clarity of the organized space, the pleasure in photographs and my children's drawings, selected objects from my family's past, and relief in lightening the load enough – at last – to make room to maneuver, room for a future I may not have imagined.
You May Also Enjoy