He was feeling fit and strong, sleeping and eating well, and it was a routine medical examination. He didn't know the physician, and she was young. He hadn't undergone many tests in a few years, so when she ticked off the lab work that is standard at his age, he said "sure" and that was that.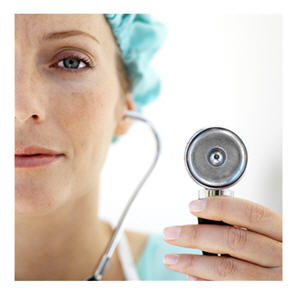 Insurance would cover the costs. The doctor was recommending it. So why not?
Three days later he received a phone call, and an alarming one at that. One of the tests produced abnormal results and the doctor said it was critical he see a specialist. There was a high probability of the dreaded C word.
Everything spiraled downward from there.
First, there was shock, then bewilderment, then enormous anxiety – and of course – phone calls to friends and family, the search for a specialist in the field, and hours spent on the internet to see just how bad things could be.
Knowledge is Power
As his friend, I was part of that research process, and we quickly discovered that this controversial diagnostic test has a high rate of false positives, not to mention causes other than cancer.
Neither of those facts were presented to him as the young doctor rattled off the "standard tests" that he should have. Nor did she offer the information when delivering the test result by phone.
Fast forward two months, many sleepless nights, a follow-up exam with a specialist who proposed even more frightening surgical intervention – merely as a precaution – additional research, and ultimately, my friend's decision to do nothing.
Enter common sense.
Enter potential patient as consumer, with the necessity to be well prepared.
Enter our right – no, make that our requirement – to challenge our physicians and make our own choices. Reasoned choices for our age, our lifestyle, our familial and financial situation.
Doctors are Human, Too; Tests Are Not Infallible
False positives are not unusual in many tests in a variety of areas of medicine. And there are some risks with any surgical procedure. This is part of the reason I declined amniocentesis when I was pregnant – twice – to the shock of my doctors. I suspect they aren't used to someone saying no, even if no is what feels right – not out of fear, but legitimate doubt, insufficient information to warrant the test, or whatever your gut is telling you.
Doctors aren't gods. We own our bodies.
I've had my own run-ins with false positives, which I will clearly differentiate from situations that are potentially life threatening, and the need to get definitive answers through surgery. I've been there as well – with a physician I knew and trusted, and I understood exactly why the course he proposed was best.
In another instance, like many women, a false positive on a mammogram caused extreme anxiety which lasted some two weeks until I could see a specialist. Additional scans and exams proved the first result to be a false alarm, which I know now is very common.
But how many men and women agonize while waiting for second rounds of testing, without being told the false positive rates? And what about picking up costs that insurance (even if you have it) won't pay for?
How Common Are False Positives?
A sampling of diagnostic tests with a high incidence of false positives?
Here are a few I dug up in 10 minutes on the Internet in a very pointed article from Forbes, including a slide show of top false positive offenders. Note that mammograms (for the women) and PSA (prostate for the men) are frequently associated with false positives.
In fact, according to the Forbes article:
The doctor who discovered PSA, Richard Ablin, created a furor this year when he said, in a New York Times op-ed, that as a screen of healthy people the test does more harm than good.
Nothing like turning over our most vulnerable selves to those who no longer touch, explain, or offer options! Instead, prevailing practice prefers to scan, stick, and scare – without providing complete information.
I'm a believer in preventative measures, for example vaccines – including for HPV. I'm not saying I believe we should decline diagnostic tests, but we do need to recognize the changing face of medicine, and our responsibility as educated consumers.
And might our physicians learn to treat us like human beings, and provide greater context for their recommendations?


Big Little Wolf's Daily Plate of Crazy