It's not that empty nest doesn't have its advantages; it does.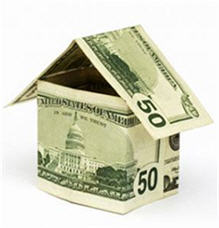 I worked on my monthly budget last evening. The straight-off-the-top out-of-pocket expenses that I can now eliminate are significant. Very significant. Which makes it crystal clear that the estimates of $1,000/month per child (to raise them) are – or were – very low, in my household at least.
It's not that the lack of teens around the place doesn't have its advantages; it does.
If and when I choose to keep adult company, with a friend of any sort, I can come and go as I please, and I no longer have to coordinate around the schedules of others. And of course, the car keys are there and waiting whenever I might need them.
It's not that I don't miss the boys I love; I do.
But it's so much more.
I miss their friends – perhaps the extended family (or larger one) that I always wanted and did not have – the boys-to-men who were mine by proxy, mine to listen to, mine to teach and in so doing, show my sons other ways to live by other examples.
There was Julio waking on the couch with a smile, and never saying no to anything to eat that I might offer. There was Randy with his fiery hair, gawky as he ambled through our little rooms, and never saying no to anything to eat that I might offer. There was Jack who didn't sleepwalk exactly, but apparently wanders throughout the night and rarely slept when he stayed over, pacing in his heavy boots and – you got it – never saying no to anything to eat that I might offer.
There was toe-headed Tim and well-mannered Don, and all the others I watched from kindergarten through adolescence, eventually flying the nest and most, leaving the state to "begin" their lives.
I miss their noise and their foolishness, their stories and their practical jokes, their openness with me, which I believe was helpful for my kids to experience, realizing that adults other than parents provide necessary, caring, and comforting boundaries, as well as a useful sounding board.
I miss climbing over the bodies in the early morning on a Sunday, though I certainly don't miss the worry over every dollar consumed in coke or sandwiches or anything else – all of which has been a struggle to afford.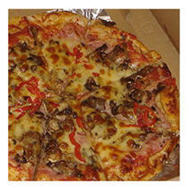 I realize how my own circle has tightened over the years, more a matter of time and fatigue than anything else, the drag of worry not only about my own children but their friends whom I love, even now as they get in touch occasionally to let me know where they are and what they're up to – spread from New Hampshire and New York to California and Texas to Louisiana and North Carolina.
As for the narrowing of my world, single parent finances certainly played their part. When a friend says "let's go to the movies and grab a bite," even when you're past paying for sitters, for some of us, $30 or more for a ticket and dinner just isn't in the cards.
And frankly, some of us would rather spend those precious dollars for the nights the "boys" are sprawled on the couch and chairs and floor, rowdy as they jostle over video games, and happy for a cozy environment and a couple of pizzas.
Cost of Domino's or Papa John? That same $30.
Adolescent laughter? Priceless.

Big Little Wolf's Daily Plate of Crazy