The shore line is jagged and the water level lower than I expect. The boat, with no visible damage to my untrained eye, is now docked nearby. The kids are quieter than normal, all six of them, piping up with an occasional joke, but their voices and body language, clearly subdued.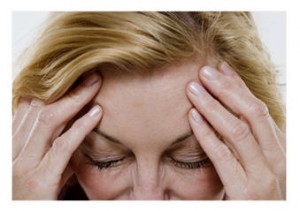 The lake is very still and not as wide as I thought it would be. The surface is the color of a gemstone, something between emerald and lapis.
* * *
The day begins like any other, in routine: I am up early as usual, opening my laptop, beginning my writing as the coffee is brewing; the house is silent. My elder son has returned to college, and my younger – away for two nights – is with friends at their lake house in the mountains.
Cue the French Roast. Cue the keyboard. Cue the words flowing to a familiar rhythm, and the pleasure of this (rare) time to myself – to think, to proceed down my day's checklist, to get things done.
And then the text message – from a friend of my younger son. Something about a boating accident, everyone okay, and the hospital.
I fumble with my phone and fire off a few texts. While apparently the kids are more or less alright, the circumstances are unclear, and my son and his friend appear to have sustained minor injuries. Possible concussion. Something about a shoulder.
I move through my rooms mechanically, gathering what I will need for a drive to the mountains.
* * *
We have no second home, no planned vacations, no time out of town to relax – the three of us. But we have a good life. We love each other, we cut each other slack. We laugh, we talk, we fight.
We are a family.
But I'm grateful when either of my sons is invited to join friends here or there. These are opportunities I cannot afford, and like most teenagers, my boys are vital and curious. With any adventure they will learn new skills, enjoy themselves. They are creating memories and bonds they will own forever.
* * *
More text messages, then phone calls. I hear his voice. I hear her voice.
This is a group of smart and responsible kids – but something went wrong.
Boats and teenagers?
Anything can happen.
I reach the other mother in question; within an hour we're on the road – she's at the wheel and I'm holding my phone, tapping out texts and reading back responses, calling and listening, tracking her daughter and my son as they make their way from the ER to the hospital parking lot, and eventually back to the lake house.
We're alternately worried and relieved. We navigate the country roads. We chat to keep ourselves preoccupied. We know they're fine, but we want to see them. To understand what has happened.
* * *
The details are sketchy. Something goes wrong and I still don't comprehend how the accident occurs except they're tossed around and sinking, my son's head striking a railing, his arms wrenched, and the friend cut behind her ear.
But they keep their wits about them and help each other.
Strangers arrive and assist. They make it to shore.
The officer at the hospital quickly determines there is "nothing special" in the incident.
Nothing special.
* * *
My son is annoyed that I'm hovering, irritated that I'm handing him a heating pad for his collar bone and an ice pack for a newly discovered area of bruising and swelling, on the back of his leg.
But his silence tells me he's working through fear, working through discomfort, working through whatever actually took place out there when he and his friend were thrown from one end of the boat to the other, finding themselves dazed and in the water.
* * *
There is a late night run to the pharmacy for pain medication, for his shoulder that is red and marked, for his arm in a sling.
There is my own inability to sleep, so I wander the Internet, read mindlessly, write comments, try to hold the inevitable images at bay.
I ask my son to leave his bedroom door ajar. He balks and then acquiesces.
I peek in at an early hour; he is thrashing restlessly.
* * *
I marvel that the kids stayed focused enough to account for each other, to help each other, to make good decisions in the aftermath. Notifying parents. Heading to the hospital.
But none of them was wearing a life jacket. And the life jackets were in the boat – one for each of them – and in the calm of the waters and the beauty of an August morning, they did not bother to put them on.
Had my son or any of the others been knocked out?
I can't bear to think of it.
* * *
There are missing details, but for now I don't press. These are hard lessons in life's fragility – a first for my son, and all too familiar for me.
He is sleeping, calmly now.
I picture the jagged shoreline, the blue green color of the lake, its placid surface, the pleasure of a sunny morning; the day begins like any other, in routine.

Big Little Wolf's Daily Plate of Crazy