For a moment I actually considered it.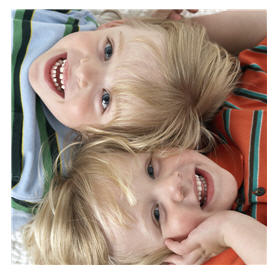 Scratch that.
For five moments I considered it. I admit I'd spent the day in a perpetual state of "weepy," particularly since I unearthed a stack of Polaroids of my younger son from a decade ago.
Cue the eye leakage. The occasional heaving sob. More eye leakage.
Then hours spent moving furniture (which I shouldn't), rummaging files (which I should), breaking down on my bed (couldn't help it), then chiding myself for doing so.
And thinking about that damn phone call.
It rang on the land line – unusual around here – as a sweet voice asked if I would host a foreign student – another Latvian, another whatever – and for a period that could range from several weeks to several months.
I didn't stay on the phone long enough to find out which.
Empty nest?
I accomplished my goal (two kids in college, pursuing what interests them), yet I'm dealing with the sensation of a slow free-fall off a steep cliff, heightened by brief periods during which I feel as though my internal organs have been ripped out of my body leaving a rather unsightly and gaping hole.
Very Alien, but a tad inconvenient.
Frankly, I'm not sure why. I was an older mother, very independent, and my children were never my entire universe. But they held court at its most tender center – all the more so because I've raised them on my own.
I have love to give, and I love to parent. Where do I put that love? Where do I put those skills?
There are now free "beds" as opposed to the Storage Closet Cum Mattress Turned Latvian Guestroom.
But I have work to do – facing myself as a single woman, determining what that singleness means, realistically approaching what I would like to accomplish, figuring out my money woes, dealing with back pain.
Breathing. Assessing. Positioning.
Shouldn't we take a small measure of time to think, as we transition into new life stages? Isn't that part of successfully managing change?
I cannot put a band-aid on the challenges ahead by obscuring them, even if that particular self-selecting subterfuge would involve hospitality, more children, and providing safe haven in some way. Among other things, I simply cannot afford it.
This isn't about "finding myself," but it is about facing myself.
Host a student? Take in a child? Under different circumstances, possibly. But for now?
Not an option.
Do you know what you will do when your children leave the nest?
If they have already, how did your life take on its new shape?
Do you host students from other countries, or would you consider it?
Have you turned to animals or nature to share your love and provide a home?

Big Little Wolf's Daily Plate of Crazy