I can't tell you when it started or what I did to warrant it because I do not know. Yet I always assumed I must have done something to initiate such disdain, such derision, and the tussling that frequently finished with me in bruises and tears, and him – indifferent, as he walked away, with only the occasional consequence.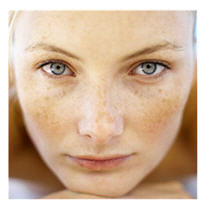 The nasty jabs cut deeper than fists or kicks, and their scarring remains. Yet I loved my brother. I suppose I always will.
As an adult looking back, I tell myself it was the times – marriage by a different book, the sixties of cocktails and popping pills, an era of children seen and not heard – all of it exacerbated by some malignant wind in our hermetically sealed household. As for the toughness he acquired that turned tender briefly – when he had children – whatever gentleness opened once, it calcified with the years.
He closed me out.
Now he is an echo, an ache, a phantom limb.
* * *
Once I held my first son I knew with complete conviction that the love I felt was bigger, bolder, more bountiful than any I had experienced before.
Once I held my first son I cherished his father more and basked in his smile and his unabashed pride; I wanted for him, for myself, for my new child – a brother, a sister, a house full of brothers and sisters – the family I never had, the family my husband did have, the large and close-knit clan that fights of course, but stands together.
We started out on the same page, but I was older and the practicalities of pregnancy and then the demands of parenthood surprised us both; I bore a second son and desired a third but he did not, so we stopped at two, and I had to accept it.
My boys are a treasure so I cannot complain and life with its challenges has surely filled my cup, but at night in my dreams there is a third son, there is lingering and scuffling around the dining table, there are weeks with cousins and grandparents in a tiny house in the Midi, walks through brambles and brush with the collie on our heels, talks with a man whom I loved as a father.
In the morning when I wake, there are lights turned on.
* * *
My sons have known their competitive moments, their typical disputes, their tricks to subvert the other but never from a place of vicious intent.
Sibling rivalry was heated over chess, over scores on the latest video game or exam, on the tennis court where the "little" one quickly overcame the "big" one. There have been no fisticuffs, no abiding antagonism, no irreparable rifts – at least, not yet – and apparently with rivalry there has come respect. Their gifts are different as are their temperaments.
There are bonds in mischief I'll never hear about, teachers they both scorn and admire, friends they share; bonds in memories from parents together and an intact marriage, and another history altogether – of a sorrowful divorce and the ways that it hurts, the life that has come after and the way it has strengthened them.
* * *
I bear no family backbone on which to rest, no resident structure on which to rely, no certainty of anything to do with the days ahead yet still, I face forward. I am envious of those with mothers and fathers and sisters and brothers to count on, just as I recognize there are also obligations and conflicts and loss; my own history has taught me as much.
My sons banter together, they laugh together, and occasionally I ask one to discuss an issue with his brother, or to watch out for him just as I did when they were boys. I remind them they are responsible for each other – for life.
* * *
At night when I dream my third son he is a baby and I swaddle him; he withdraws into the shadows of my personal mourning as I switch on lights and the day unfolds. I recreate the heartbeat of my elder sleeping against my chest, my younger curling into the crook of my arm, and I whisper for them to never know the cutting off of blood by blood, or the throbbing of the phantom limb.

Big Little Wolf's Daily Plate of Crazy