I wake early, jolted out of bed by a dream that I'm being attacked by a mosquito – a foot-long creature with spiky black legs, splinted by yellow number 2 pencils. My first thought? The Code.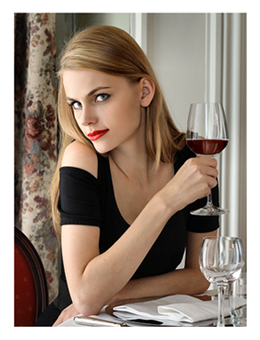 I find myself annoyingly awake, and those words, stuck. For that matter, the image is stuck, too. You know, in that way that a startling visual prints itself in your mind's eye whether you like it or not.
I shuffle into the kitchen to make coffee, and recall the irritation of an insect just before bed, my swatting about madly, and scratching at nibbles on one shoulder and a knee as I was drifting off.
I'd been bitten despite awareness. Despite trying to defend myself.
And then there was the old friend who called late, wanting advice.
"I need your female intuition," he says.
"What?"
"Your intuition. I don't understand women. And I have a question."
Men, Women, Sex, More Sex
I laugh. Turn the light back on. I suppose I'm qualified enough. We women talk among ourselves trying to figure out what makes a man tick. Isn't it more sensible for men and women to talk to each other – trying to understand the opposite sex?
At least it wasn't a woman friend, asking about a man. Most of the time, I haven't a clue.
No. That's not right. Sometimes I'm convinced I'm breaking the Code. The Guy Code. Finally figuring it out.
Oh, I don't believe in that planet stuff. But codes we live by? That's something I can wrap my head around. There are cultural codes – honor, integrity, loyalty. And then there are gender codes – the Man Code and the Woman Code, with variations on each. And yes, open to interpretation.
I'm pretty sure that theirs is Morse. On and off. Though damned if I can decipher it fully.
A woman's? More cryptic. A system of flags and signals, maybe. More volatile. More inscrutable. To men, anyway.
"What is it?" I ask.
"My old girlfriend," he says.  "She started calling again, after a year. She knows I'm in a new relationship and I'm happy. She's been leaving messages and I don't know why. Today I got annoyed and picked up."
"And?"
"She wants to get together for a drink. She's a wonderful person, but I don't want to start up again. I went back to her once before, and it didn't work out."
Some things never change, I think. Whether we're dating at twenty-three or fifty-three.
"How did that go, the second time around?"
"I had just started to see someone else. Only a few dates. Then my ex invited me for a drink, and one thing led to another. Well… that was that. We were back together."
"Did she know you were dating someone else?"
"Yes."
"And then?"
"She ended it not long after. Said it was a bad time for a serious relationship."
The buzzing in my ear was back. Even with the lights on.
"What does your female intuition tell you?" he asks.
"She knows about the new woman?"
"Yes. Through mutual friends."
The Code, I tell myself. She's a woman who breaks the Code.
Love, In Love, (S)he's Just Not That Into You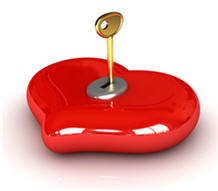 "Did you love her?" I ask.
"I thought so," he says.
"Did she love you?"
He hesitates.
"She said she loved me but she wasn't in love with me."
I'm rolling my eyes, and glad he can't see it.
"So what's going on?" he says.
"First of all, there's that business of 'I love you but I'm not in love with you.' Do you get what that means?"
"No."
"It's code. Maybe she cares about you. Maybe she likes the feeling of a relationship without all the strings. Maybe she really wants a friend with benefits. Is this the one you told me about before? The long-term sexless marriage?"
"Yes. So what do you think?"
"Tell me about the new relationship."
"It's great."
"Well," I say, "It's not that complicated. She wants sex, or she only wants you when she thinks someone else does. She doesn't care that you have a girlfriend. Isn't this what happened last time, but before you were seriously involved?"
"I suppose."
"That's shitty," I say. "She's breaking the Code."
"What do you mean – the code?"
"Men have a code. Like don't sleep with your brother's girlfriend, don't date your buddy's ex – well, unless he gives you permission. That sort of thing. You guys break your code, I know. But then you shove each other around, have a beer, and you're over it."
"Right."
He laughs.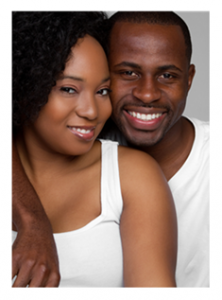 "Okay, maybe that's not entirely true. Still – you try to abide by a code, don't you?"
"Sure," he says.
"Women have a code, too. It's not hard. Don't chase another woman's boyfriend. Don't seduce another woman's husband. Sure, things happen that you don't expect. But you don't set out to steal someone's husband or boyfriend for sport. And you don't invite him for drinks, knowing he's susceptible to a few glasses of scotch and a tumble. You just don't do it."
Lost Ciphers?
He sighs, as I give up on the mosquito and switch off the light. I think about the codes we create as belief systems – honor codes, marital vows, the simple act of giving one's word – and the importance of others being able to rely on it.
I think of codes to which some of us adhere strictly, wondering if the world has abandoned principles as a matter of course or if it only seems as much in the din and fray. I wonder if my standards are viewed as naive, as foolhardy, as inexpedient. Yet I cling to them. I do my best to follow them.
I don't recognize myself without them.
As for the Code between women? A woman who intentionally seeks to break up a marriage or relationship? She'd be no friend of mine.
"Thanks," he says. "I'll tell her no thanks."
I say goodnight and the buzzing subsides. Until this morning, when I reach for my virtual pencil.

© D A Wolf

Big Little Wolf's Daily Plate of Crazy