I may think I know what a man wants. At certain moments.
I may think I know what a man needs. At certain moments.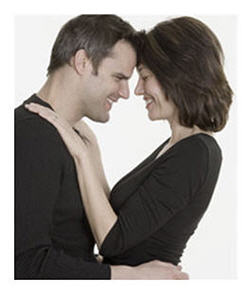 In both instances, those moments tend to play out in particular realms – the unvarnished dialog of longtime friendships in which trust is absolute, or in the sexual arena as man and woman make themselves vulnerable, as lovers.
In each of these cases, intimacy – of different sorts – is part of the equation. And of course, it depends on the man.
Then again, maybe I'm all wrong. Maybe I only think I understand a few things. So I run the film of my episodic life and I wonder.
Can a woman ever understand what makes a man tick? Or vice versa?
In his guest essay, Wolf Pascoe offers insight into his experience of being raised by a widowed mother. He describes the struggle to separate from her and alludes to the years it took to create a safe distance from which he could manage his own life.
Communication capacity
One of the reasons I found Wolf's words on standing up to a strong mother so important – to me – is to consider the ways in which men open up or close down, both emotionally and in terms of communication.
Moreover, I am constantly assessing the way in which I parent as I finish the job of raising young men.
Both my sons are at the stage where I no longer know how they think, though I can often predict how they will react to a situation or a remark. I generally know what will incite the usual rolling of eyes, or dissolving into laughter.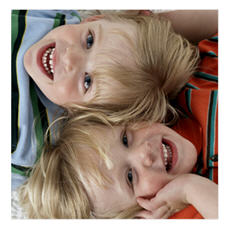 I know their interests, I know (some of) their habits. But beyond that? They are nearly men; they are chiseling away at their bond to me and forging their own paths. This is their passage behind the dark side of the moon. I sense that they are safe but out of range, at least for a time.
And appropriately so.
Yet I genuinely wish to understand. To know what makes a man tick, even if it's only a handful of essentials that will allow me to come closer, or to back off. 
Imagining Life as a Man… as a Woman
It may sound very Victor Victoria, but I have imagined what it must be like to be a man. Climbing into another person's experience – or trying to – allows me a greater sense of perspective, of compassion, and also freedom to explore, to pick and choose aspects of behavior I might want to make my own.
It goes beyond the superficial; it is a sort of mental and emotional penetration exercised from a place of quiet. It requires observation and careful listening, and it yields an approximation, a clue, a sliver of something other than oneself.
Certainly, I know that a woman can never fully understand the experience of being a man, but we would do well to create a freer flow of exchange. Likewise, men could learn from our ease of self-expression.
But we have repair work to do; the past generation has eroded trust and confused boundaries just as it has created opportunity. But it is the damage that concerns me. That gap that feels broader and deeper and at times, like a wound as we navigate the delicate territory between man and woman, some of us with trepidation, some with anger, others with bewilderment.
The Social Contract
Am I alone in believing that men and women have lost something in the past thirty years?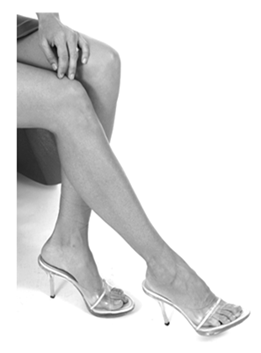 I doubt it.
We may wed, we may bed, yet my impression is that many of us are all flailing in our attempts to find something – a safe place in each other. Or a recognizable one.
It goes beyond the outlines of relationship, and the cursory for-public-consumption declarations of what we want in a relationship. Perhaps we are searching for something different and we cannot describe it. We sense that we'll know it when we encounter it; we are becoming more fluid, and "it" is malleable; we approach, we age, we try, we tweak, we reach out, we withdraw, we yearn.
We yearn for connection. For understanding. To be seen, known, accepted – beyond the trappings and packaging. To establish relationships that we can rely on, our investment in time and feeling and dreams not squandered, but valued, nurtured, cherished.
How do we get there, wherever "there" is? Are some of you "there" already?
How do we learn to talk to each other, to listen to each other, and do so with a common intention to honor our differences respectfully, appreciatively, and with tolerance?
Cultural confusion
The cloak of culture is surely part of our gender definition. My own periods of time living overseas have offered distinct differences between American and French men, yet cultural attitudes are only a piece of the puzzle.
Like many women, I look at my past relationships for answers. I contemplate future relationships. I know the difference between friendship and love, between love and passion, between sex and lovemaking. All of these may exist without the degree of understanding that I seek, but I believe that each of these would function better with greater understanding.
I want to know what makes a man tick, fully cognizant of the fact that there is no such thing as lumping all men into a category any more than we could do so for women. We each bring our nature and temperament, our personal angels and demons, as well as our upbringing and experiences to the evolutionary journey that is who we are, and who we are becoming. As individuals. As men and women.
If I spend time thinking and writing about men and women, it is because it concerns me, it fascinates me, it feels essential to everything that blossoms in life – or, that contorts into painful aberrations. It concerns me as a mother raising sons. And don't we all benefit from lively discussion?
I long for more men to join the conversation, every conversation that would assist in bridging our gaps in communication.
I would happily listen. I believe that many women would happily listen. How else can we begin to repair the disconnects of the past generation?
Men and Women
If you are a woman –
Do your husbands, boyfriends, brothers, fathers, and adult sons let you in on what they're thinking and feeling?
What would you like to know about the men in your life?
What do you need for them to explain so mutual understanding seems less foreign?
If you are a man –
Do you let the women in your life know what's going on with you?
Is communicating your intentions, your needs, your desires – verbally or in other ways – a struggle? Or is that a stereotype?
What do you need from a woman who loves you?
How do we find better ways to reach each other – before encounters are scrambled in early misconceptions, before marriages hit their boiling points and spill over into divorce court, before relationships of all sorts flounder due to what is said in anger, or what isn't said at all?
You May Also Enjoy