When I first read this article on why keeping your options open is less satisfying than making irreversible decisions, I was shaking my head. No, no, and no.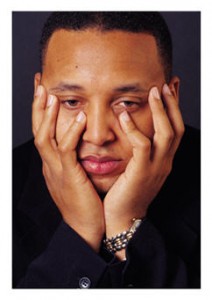 I'm good at decision-making, yet I love having alternatives, not to mention contingency plans.
But I persisted with the article (despite my own resistance), and like its author, Dr. Heidi Grant Halvorson, I came around to seeing the reasoning behind research which indicates that most are more satisfied with fewer choices.
According to the article, we have a psychological immune system that encourages us to feel good about our decisions.
Still, I wonder how this comes into play when dealing with scenarios of lesser-of-two-evils or, actions that may trigger something in our complex histories. Do we really prefer situations in which there is no turning back?
For myself, I certainly recognize my capacity to make do, when it comes to results that are less than ideal. In that light, I see the psychological immune system at play, as I adjust my viewpoint to focus on positives in a less than desirable situation.
Don't most of us do that if we can? Make the best of something, and then move on?
But are we genuinely more satisfied when total commitment to a particular path is required? Would that apply to marriage – or marriage as it once was? To career as it once was? Is there more applicability to this conclusion than I realize, particularly when observing our culture of No-Permanent-Commitments and the Next-Available-Exit-Strategy?
Is our "if you don't like it you can get out of it" approach partially to blame for vague feelings of dissatisfaction and restlessness – with almost everything?
Among the life skills I've tried to teach my children are responsibility and accountability. When you give your word, you make a commitment. When you pursue a goal, you make a commitment. In both instances, you do so with your best effort and the intent to follow through. You accept consequences as the natural result.
You don't quit.
But, you address errors in judgment which may require that you stop, redirect, and go down a different path.
I don't see this as conflicting with a desire for choices, or even exercising them. Perhaps the problem lies in the nature and number of choices, their context, and our tendency to believe that they are always viable – and available.
Had my son been accepted by every school he applied to and given equal amounts of scholarship, would his decision have been tougher? Naturally. Would he have second-guessed himself all the way to his new campus?
I'm not convinced.
Certainly when I consider the online dating world I can apply the principles described in the article, including the excess of options and their less than optimal outcome for many. Those who have ridden the Internet Encounter-Go-Round know very well what I mean; tens of thousands of names and faces offer an impression of infinite bounty. So why commit to anyone? Or at the very least, why not take as much time as you possibly can – and oh by the way, keep shelling out for that ongoing membership?
Still, returning to the article, we are told:
Human beings are particularly good at rearranging and restructuring our thoughts to create the most positive experience possible in any situation. The psychological immune system protects us, to some extent, from the negative consequences of our choices…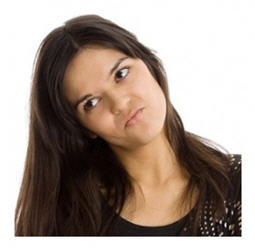 This also rings true for me.
Don't we rewrite our own histories, bit by bit? Doesn't it seem natural that we would subconsciously tinker with the fit of our decision-making results until we come around to acceptable levels of satisfaction?
Is this necessarily a good thing?
Incidentally, the author cites examples of choosing a college (as I just did) or hiring the best possible candidate into a job. When we're talking about the personal arena – stay or go when it comes to marriage, committing to a single path in dealing with a health issue – does our psychological immune system still kick in? Does no turning back truly offer solace?
Dr. Halvorson goes on to clarify:
I'm not, for the record, saying reversible decisions are never beneficial. Obviously if you have no real basis for making a good choice in the first place and you're just guessing, or if the consequences of your choice might end up killing someone, the option of a do-over is probably a good thing.
This would suggest that lesser-of-two-evils decision-making falls outside the psychological immune system – possibly. It definitely positions second chances as helpful in extreme circumstances which begs the question – which circumstances?
While I'm in no position to refute this research (and the conclusions seem sound), I wonder if the detailed data reflect differences by gender and age, not to mention more fluid factors such as marital or financial status. In my own case, my particular experience of post-divorce life is a significant contributor to any decision-making I make relative to relationships, which seems entirely logical, doesn't it?
I am fully aware that I can commit to loving, but commit to marriage? I am far happier leaving my legal options open, I can assure you.

Big Little Wolf's Daily Plate of Crazy