As the school year comes to a close (almost there!), I can't help but look back, question what I might have done differently, assess the coming months, and anticipate – with worry, and wonder.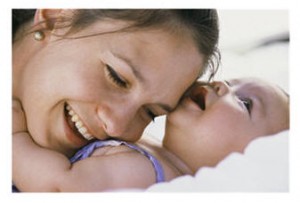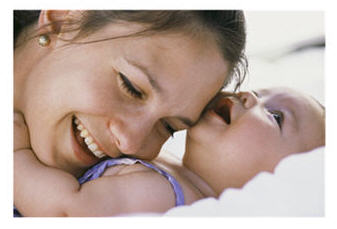 My summer looms with increased expenses at a time I can ill afford them. It also entails expectations as I find myself wanting to curl up in a ball, wave a white flag, and hang out a "Closed for Renovations" sign on the maternal storefront.
All dreams of hibernation aside, the season promises to be bittersweet. When my boys are here together, laughter expands along with the grocery list. Friends filter in and out, and the house is noisy, chaotic, and energized.
It's like the old days – and not – but the love?
Profound.
As my sons grow away from me, anxious to take the reins of their own lives, I continue to face myself in the mirror – aging gracefully I hope, and amply armed, I might add. With memories. With philosophies. And with the Theory of Relativity. Who doesn't look at their kids and make comparisons? Who doesn't look in the mirror and do the same?
Perspective
We assess performance on a sliding scale; there are few absolutes.
When it comes to kids, some might say we get what we get. But in the perpetual nature versus nurture discussion, most will admit we exert enormous influence when it comes to teaching, to modeling, to offering not only the best of ourselves, but possibly the worst as well – a fuller spectrum of life's struggles than we may consider ideal. Don't tough times teach perseverance, forbearance, resilience, creativity?
I compare my parenting with relative honesty: I compare to other parenting styles, marital status, financial circumstances. I compare to cultural distinctions that seem relevant to me, to parents who are older and those who are younger. I compare to those whose challenges dwarf any that I might have. I compare to those who have seemingly known very good fortune.
Isn't this part of gaining perspective? Relative compassion for our own failings?
My Mirrors, My Mantra

To the extent that our children become the vessels for our dreams, we walk a fine line.
Take pride? Of course. Lay claim to their accomplishments? Another matter.
I am no helicopter parent, though I have been engaged to a high degree, and often behind-the-scenes. I have been compelled to put in 200% by virtue of my nature and my sons', not to mention our family situation. But my sense of value derives from far more than my role as mother. I was older when I had children, with a firmly established self. I have maintained boundaries; when children become our sole mirrors, we have a problem.
Relatively speaking, I've done a good job at supporting, and then backing off.
Relatively speaking, my sons are solid and know right from wrong.
Relatively speaking, I've encouraged life skills that will serve them well.
Relatively speaking, they own themselves.
Relatively speaking, I've weathered the solo parent storm and will soon come out the other side. I am, after all, still here. And relatively, my outlook remains positive, my health is holding, my curiosity is intact.
Positive Comparisons
This morning my son dresses nervously for yet another rehearsal. It's early and he's on time for a change; he asks me to adjust the knot in his silver tie.
He slips into his gown, his medals and cords, he grabs the cap and heads off for practice. We're closer to the day that he himself has predicted to be "very emotional." The fact that he says this reminds me of his experience of relativity – saying goodbye to everything he knows, to the place he calls home, to the proximity of one parent who has consistently been at his side. Not knowing if this place of home will be here in the years to come. He's looking back, and more so – looking ahead.
For me, positivity is useless if blind; it must be partnered with pragmatism. In that light, I know this about myself: I am less than I ever imagined, and more. There are no guarantees, only likelihoods.
As a family, we are grounded in good times and bad; we have learned from adversity and opportunity. Relatively speaking, we are resourceful, and optimistic.
Fall down? We get back up.
Dream big? We go for it.
Joy? We don't assume it.
But we find it wherever we can. Relatively speaking, it's within grasp.

Big Little Wolf's Daily Plate of Crazy