When it comes to effective communication – especially with kids – discretion can certainly be the better part of valor. In other words, don't embarrass your children in front of their pals, think before you speak, and pick your moments – carefully.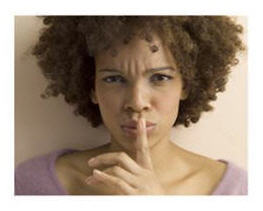 The same could be said for spouses, co-workers, or friends, but they're adults – with a thicker hide and capacity for context.
Kids? Tread lightly. Or rather, tread wisely.
Tip-toeing Around Teenagers
In this harried household, we're up against wall-to-wall exams, and two weeks until graduation. My son continues to mastermind his universe from the living room couch, where he eats, sleeps, and studies, surrounded by books, binders, clothes, calculators, cokes, cables, and an old computer.
His schedule is slippery. His moods are manic. His appetite is epic. He snoozes at odd hours and I find myself tip-toeing around his teenage tension. Bleak House? We're Pique House.
Last night, late, he asked me to wake him early. He had papers to print (from my laptop), and another major exam today. But this morning – as I cut my sleep short by an hour to do as he asked, things took an irritating turn.
"You need to wake up," I said.
"My exam is at noon," he muttered.
"You need to print. You told me to wake you early."
"In a half hour," he mumbled. "Please. Let me sleep another half hour."
Timing is Everything
I was pissed. I needed more sleep, and this isn't the first time we've done this dreary dance.
I wanted to lecture. I wanted to scream. But I looked at my son – exhausted – and I kept silent.
I brewed my coffee. I took deep breaths. I watched the clock. I ran through the mental checklist and reshuffled my day's activities, knowing this would make some impossible and others late. I wanted to point out – again – that his actions impact others, that this affects me – my energy, my productivity, my ability to accomplish what I need to get done.
But I'm not in the middle of a 14-day period of exams. Of critical performance pressure. So I said nothing, and let him sleep.
Biting Your Tongue
Bite your tongue? Stifle yourself?
Oh, it isn't easy when those emotions are coiling up and you need to unload!
In the heat of the moment, what often comes out is more heat – and that's rarely helpful if the goal is constructive communication. When I was younger, I didn't know how to temper anger. As I've matured (thankfully), I've learned to take that breath, to consider the circumstances, and to reconsider what I say, when I say it, and how I say it.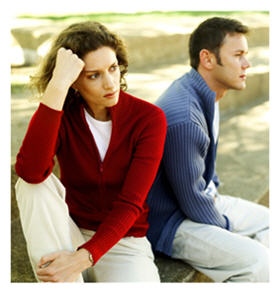 With kids, I pick my moments, and often opt for food as a vehicle to make my message more palatable. Who isn't relaxed and receptive over a hot meal?
In relationships, I attempt to defer potentially contentious comments until cooler heads prevail.
With friends, I've found myself on the receiving end more than dishing it out, in part because I enjoy the company of people who are direct. But I recall an old friend who went too far, convinced that speaking her mind was always the right thing. She disregarded the importance of timing, and frequently offended.
She never picked her moments, and was both inappropriate and hurtful. I'm all for telling friends the truth (as we see it), but there are ways to do so, and there are limits. There are always limits.
May I add that she's no longer in my life?
Tell All? Don't Think So
Now come on. You know that some opinions should never be offered. Just because we think it doesn't mean we should say it. Not only should we not tell all online – but we shouldn't do it in person either. Sometimes it's a matter of our relationship to the person we're talking with. Sometimes it's a matter of where we are – in public, or at an event where any kind of disclosure or admonishment would be ill-received. Sometimes, we have legitimate feedback to provide, but it isn't the right moment. And, the way we offer our comments is equally critical.
The downside to this reasoning is, of course, that if we wait too long, what we have to say loses relevance, or impact, or emotions build up and we don't deal with them. Resentments grow and invective tumbles out at the worst possible time, and seemingly blown out of proportion.
So picking our moments wisely doesn't mean postponing indefinitely. It means taking a step back, and assessing how to deliver a message – appropriately.
Contemporary Culture, License to Spill
James Bond may have license to kill, but these days we act as if we have license to spill – whatever we please, wherever we please, whenever we please.
Since when did propriety disappear? Since when is it acceptable to put our need to express an opinion, ask a personal question, or even take advantage of – (euphemism alert!) – a "teachable moment"- when it comes to our kids? Speaking our minds doesn't mean dismissing good manners, common sense, or the big picture.
Oh, I screw up as much as the next guy. And then I kick myself. But  those deep breaths help, and so does remembering what it feels like to be distracted when you need to focus, or hurt by thoughtless words and poor timing.  
So here I am, scrambling to get through my day – as expected. But I'm setting aside my annoyance. There will be time for teachable moments – after graduation.
And what about you?
Do you think before you speak?
Do you consider the receptivity of the other person?
Do your emotions get the better of you and compromise the message?
Do you spout off to friends, to your spouse, and at your kids?

Big Little Wolf's Daily Plate of Crazy