Is my own version of Moms Gone Wild in the future? Is it in yours?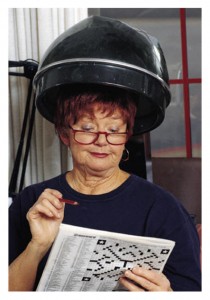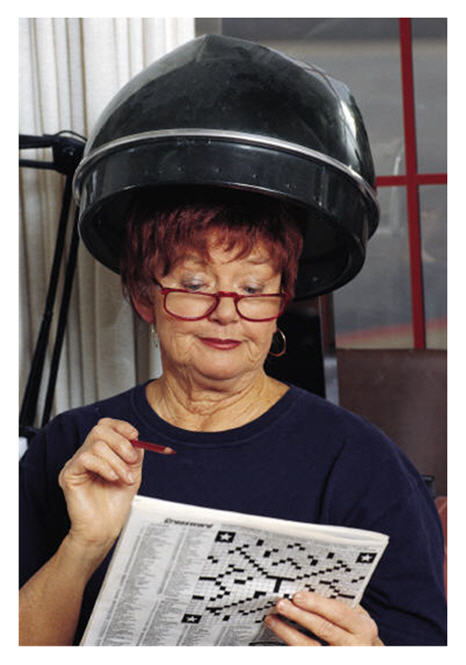 Once my chicks have flown the nest, I doubt I'll be the poster parent for frenzied frolicking or salacious sex scenes. Then again, you never know, though I suspect that an afternoon of discount designer shoe shopping might be more like it. (Anyone care to join me for a play date at DSW?)
Imagining the Future
Surely, I'll need an updated look. Those fab red glasses I purchased recently – they're a good start. Maybe a few capricious curls. Practicing my petulant pout – and not for use on the Times crossword!
Were money no object, I know exactly how I would treat myself on a regular basis: weeks at a time in my favorite neighborhood in Paris, the occasional dalliance on the Riviera, that trip to Italy (at last!), and periodic popping up to New York to meander through museums and attend art exhibits. And maybe, just maybe, some wining, dining, and dancing around my own little corner of the country.
Now the question is – would that add up to "wild" – or just wonderful?
In an amusing essay on Slate that ran earlier this week, Jessica Grose ruminates on the changes in her mother, no longer burdened by the parenting-career juggle. The author notes that Mom is increasingly unreachable, and apparently living an enviably exciting social life at the age of 62.
Fêting my final Mother's Day with a kid at home full-time, might that woman be me at some point – and in the not too distant future?
Marriage and Children
Naturally, for those of us who took on marriage and children, our "prime" is typically blurry, boisterous, and brimming with non-stop dedication to family and work, and to the work of family. It's the challenge of (theoretically) having it all, which may mean doing it all. Especially if you're mired in the complexities of single parenthood.
We raise our sons and daughters, and all too often find ourselves so tired we can't enjoy the process. Might I mention that in the U.S., we've become wedded to a lifestyle that frequently forfeits fun for the myth of manufactured must-do tasks, for an implausible image of perfect partnership and parenting?
Most of us try to embrace what we can, focus on the joy, and plod along. But personally, I like the concept of a little parental partying throughout the child-rearing journey. As it isn't always in the cards – married or otherwise – why not a concept of Post-Parental Gone-Ga-Ga?
Reading, Writing, and Mothering Mischief?
As I sit in my quiet room on a sunny morning, I imagine a variety of futures. I try on possibilities for how to spend the years to come, hoping they will be fruitful, flirty, (French?) and filled to capacity – with mama-licious mischief, learning and loving, reading and writing, and seeing my sons continue to grow into fine young men.
Are you in your prime? Is that a concept that's still relevant?
Are you single and searching? In the thick of the parenting juggle?
Are you nostalgic for a little "wild time" of your own?
As you look to your future, what do you imagine when the kids are grown?

Big Little Wolf's Daily Plate of Crazy