Sex? Fine.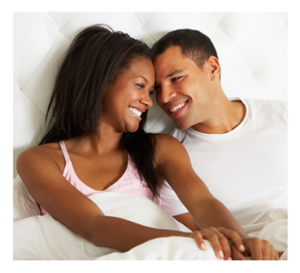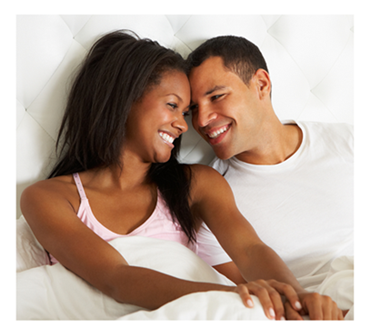 Lovemaking? Even better.
But sleeping together – actually sleeping together?
Tricky. Very tricky. And for some of us, more so than others. Yes indeed – we'd probably follow the choice of the male lead in When Harry Met Sally. You know. Indulge your passions, then stare at the ceiling and wait just long enough to cause no ill will. Then jump up and head home – to sleep.
Care for a more recent cinematic example?
Sizzle, Sleep, and Sex & The City
We have the character of Miranda in Sex and the City – asking her live-in and eventual husband, Steve, how long they have to lie together and "cuddle." It isn't so much about not wanting to wake up next to the person you've just shared your body with (for some of us), but it's all about getting some.
Sleep, that is.
It's also about a brain that churns through the tasks of the day to come. It's about distraction. It's about scheduling. It's about contemporary life and its demands.
Is it really that bad? Am I really that bad? And is "bad" a term that applies?
(Secret) Single Sleeping Behaviors
No, it's not that I'm antisocial post-pleasurable-pastimes. I'm an ardent advocate of affection, but I'm also a light sleeper – and a chronically troubled one at that. It's not that I wouldn't love to be curled up with a hot man, legs intertwined, peacefully dreaming. But I simply can't sleep that way, even when the opportunity presents.
And speaking of hot man, to what extent does body thermometer come into play? Are some of us more sensitive to our surroundings when it comes to sleep – painfully aware of even two degree differences in temperature? If we're "hot" as it is, are we uncomfortably so when another body is making contact as we're trying to sleep?
Living Alone, Sleeping Alone
Surely habit has a hand in this under-discussed domestic drama.
For me, a decade of solo parenting has cemented my conditioning, and prior to that, a traveling spouse left me to my own devices for years during which my sleep was regularly interrupted by one child or the other.
The fact is – I'm used to having the bed to myself and my ear ever-cocked to a kid in need. So my tossing and turning originates in its own consummate components – physical, psychological, and logistical.
Married Sex and Sleeping
Apparently I'm not the only adult who might choose solo time between the sheets with or without the Mattress Mambo coming into play.
According to this article from Woman's Day, an increasing number of couples are choosing separate beds, if not separate bedrooms. And wasn't this exactly the way it was in our grandparents' day, and long before? While some stigma may be attached (if they don't share a bed, do they really share a life?), it's clear that a need for "space" in our clamoring and chaotic culture is a reasonable response to a desire for quiet. And yes, quality sleep.
Dating, Duos, and Do-Overs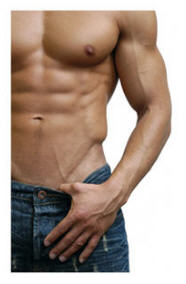 As if dating weren't drama enough, there's aspiring to compatibility in terms of personality, hoping for a satisfying sex life, and most precarious of all – who sleeps where (side of the bed), who sleeps how (heat on or off), and also – who sleeps how long. (We won't even discuss the issue of snoring. But might I please find a few hours rest somehow, somewhere?)
As I ponder possible futures (optimistically, I might add), I find myself encouraged by my fictional references. Harry and Sally eventually accomplish far more than a few hours of sleep following sex. They build on a long foundation of friendship, they accept each others' foibles, and they forge a love relationship that seems solid. As for Miranda and Steve, they bed, they wed, and they offer each other comforts in their differences – and Miranda learns to sleep wrapped in her husband's arms.
Your Turn
So what about you? When it comes to your snoozing hours, is your preference to be cradled in the limbs of a loved one? Pressed up against the skin of your spouse? Or do you wake, sprawled across the bed, gloriously claiming your own space?
Do you prefer to catch your zzzzs alone?
Come on. Truth time. How do you get your best night's sleep – with or without your significant other?
You May Also Enjoy