One of the first things I did when we moved into our home was to install spotlights.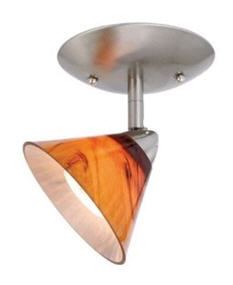 I love the vibrancy of the art hanging on my walls. It reminds me of friends, of places I've lived, of people I know and care about. It inspires me to continue writing and working and setting goals, because much of it represents the pure expression of creative energy and imagination, not to mention, perseverance.
Those spotlights cut into the old plaster ceilings? They show off the paintings and drawings – including my son's – to their best advantage.
But shining a light on anything too harshly or for too long can be problematic.
A friend was dropping by this weekend, and so I tidied as best I could in a short span of time – the expedient shoving of files under chairs, moving stacks of papers into another room, and dusting what I could, as quickly as I could.
Light
And then I switched on the spots, which provide ambiance as well as highlighting the art – and the dust I missed, the cobwebs that I cannot reach, and the general wear-and-tear of most of my possessions.
I was embarrassed, all too aware of the real cleaning that is needed in my home, and my inability to get it done. But my guest felt at ease, and enjoyed the warmth of the colors that brighten under the carefully tilted spots.
And I realized that he saw the images and found them interesting, while I was focused on the flaws.
Clarity
How often do we deconstruct our thoughts, our attitudes, and our actions – or those of others – under the metaphorical spotlight? How often do we go on and on about the dirt and dust, rather than the bigger picture and its composition?
Oh, I'm hardly a barrel of laughs these days; my optimism is always moderated, and life has been throwing curve balls for so long that I'm grateful I can find any positive attitude at all.
Yet clarity is a wonderful thing, if used holistically and even comparatively.
Challenges
Life is a little tricky in my household at the moment. There are issues to be sorted out, and they aren't minor. Challenges are nothing new in our lives, and I imagine that will continue to be the case. We try not to sweat the small stuff, but dealing with it does drain our capacity to face larger problems with a clear mind, or a reasonable day with a positive outlook.
Add to that a tendency to live a life examined – yes, my tendency – and it's all too easy to focus on the flaws, and everything that seems to be going wrong.
Enter a little perspective.
Who hasn't been following the news of the earthquake in Japan and its devastating toll?
Perspective
Why does it take tragedy – on a personal scale or global – to remind us of what we have?
We are so caught up in the minutiae of our daily lives – which is both normal and understandable – that we are unable to see our neighbors, our communities, our relative good fortune. So I ask you:
Are you reasonably healthy?
Do you have family that cares about you?
Are you paying your bills?
Your spouse may drive you crazy and your in-laws want too much of your time. The sump pump in the basement isn't working and there is no college fund for the kids. Your boss is nuts, you've gained a few pounds, your worries are real. But when you shine that spotlight, look carefully. Take in more than the dust and dirt, or flip the damn switch to the OFF position.


To learn how you can help with Japan relief, check here on Huffington Post.

© D A Wolf

Big Little Wolf's Daily Plate of Crazy