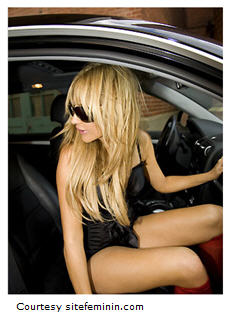 I'm on record, so to speak – against denial. At least, against the sort of positive denial that keeps men and women in dreadful relationships, or teetering on the edge of making necessary decisions about their future, rather than taking the plunge.
That plunge may be in or out – but it's approached with due diligence – time and care.
I even go so far as to propose that I think like a man, or rather, that I choose to think like a man – when it suits my purpose.
Men and Women
But I am not a man. I am a woman, and happy with that state of affairs. I enjoy the company of men who are equally at home in their own sex. I recognize that we are different, though I admit I will never understand what makes a man tick, and I am often surprised, dismayed, incredulous – at times, enchanted – when it comes to our divergent dealings in a variety of issues.
We are different in ways that are subtle and striking, not the least of which is our approach to the truth.
I find myself most grateful for my male friends and acquaintances; they help me bridge the language gap, the behavior gap, the perspective gap – so I may better understand. Not only other men in the context of relationship, but the needs and feelings of my growing sons.
Men vs. Women
I listen attentively when men friends express their viewpoints – recognizing the range of responses that vary by age and experience, and certainly by cultural framework.
My French friends? They live their sexuality in a manner that is more expansive, more mischievous, and more grounded. Yes, this is a generalization. As for my American friends, I recognize the games they are forced to play, and the games they have mastered. I seek the counsel of men when I want to understand men. I seek the counsel of men, when I want a fresh look.
Note: I choose not to war in the Battle of the Sexes; I've lived my share of trenches and bloodshed, thank you. These days? I prefer to come in peace.
Unvarnished Truth?
Recently, an acquaintance offered an opinion. It was a relationship issue, and his words were illuminating. He was giving me a version of his Truth, and in a way that was palatable. I know there was a version that was even more clear, and more direct. I did not wish to hear it; to me, in that instance, I was in need of wisdom that was not entirely unvarnished.
And once again I return to a pop culture touchstone: a scene from Sex and the City, in Season Six, between Carrie Bradshaw and Aleksandr Petrovsky. He insists that she confront the possibility that her friend's cancer may not be cured. Carrie, however, rails at Petrovsky, equally insistent that he not even speak such words. She blames his dire view on his dark, Russian persona, but I believe it's simply more typical of men than women. The delivery of unvarnished truth.
Amusingly, Petrovsky is also attempting to instruct Carrie on the pleasures of espresso, taken black of course, and with nothing added to dilute its strength. But espresso isn't to Carrie's liking; she explains that she needs her drink with a little bit of milk.
Too much truth?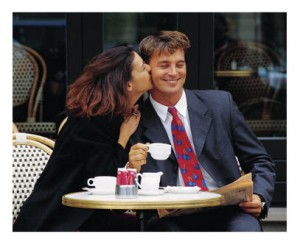 I am a woman who appreciates truth from my friends, truth in my relationships, and espresso – black. But in life, I need a modest measure of milk – not denial. This is the courtesy of a soft landing for truths which may hurt, yet I still desire a truthful opinion, when solicited.
While I don't believe there is such a thing as too much truth (exactly), I do believe there are ways to deliver it so it is received well and constructively. I also believe that excessive disclosure achieves little, except destruction of an attractive air of mystery (vital to a woman) – and worse – unnecessary unburdening, often at the expense of another.
A woman who runs off at the mouth and tells all becomes uninteresting. I would say the same of a man, but men are less inclined to this behavior.
Relationship Madness
At the beginning of this year, I promised myself to "get out there" – to put my best face forward, to meet new people, and not to abandon my dreams to fear, to aging, or to societal expectation. My dreams as a woman. My dreams as a writer. The dreams that feed my adventurous spirit.
These are my truths – hoping for a time when I may spread my wings beyond motherhood, beyond the typical conservatism of a certain age, beyond my own expectations.
If loving – passionately, and even unconventionally – is an exquisite form of madness, then I hope to indulge in that madness once again. I believe the desire for it is shared by both men and women.
The willingness to admit it? That's another story, and another difference that is not so surprising. Isn't the fact that women are allowed more vulnerability in their expressiveness just one more truth?


© D A Wolf

Big Little Wolf's Daily Plate of Crazy