It has been months since I've been in a store. For girl stuff. To buy a lipstick. To try on shoes.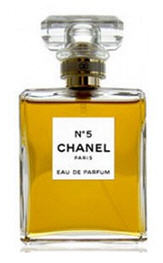 Therapeutic shopping, if you will.
I need to run my fingers through a clothing rack.
I need to slip my tootsies into Calvin Klein, Miu Miu, and oooo. . .  Jimmy Choo.
I need to breathe the perfume counter, in all its clatter of conflicting fragrance.
And I don't need to spend a dime doing it.
Do you know what you need when you're down?
I'm down, but I'm not out. And that's part of the problem.
I need to get out of the house. Not at the bank, the supermarket, or my kid's school. I need some reminder of a "me" still in here, in this body, in this mind – a non-crazed, non-maternal, non-strangled-in-red-tape variation of a living, feeling woman.
And I need a man.

Flirtation Fling?
Now, now. "Needing" a man doesn't necessarily mean I have to "hook up" in order to get the jolt of juice that comes with feeling alive – though never say never, and we all know that a little romance can go a long way. .  .
I will say that on one of my crammed and jammed yo-yo visits to assorted offices in the past week, I managed to stop at a Starbucks – not my usual place – just to catch my breath. I was suffering a serious caffeine deficit, and overdue to purchase a bag of ground coffee anyway.
Wishing I were in a French café (with those irresistible flirtation-friendly Frenchmen nearby), I was surprised to be greeted by a gregarious (and cute) Barista. It was a momentary and engaging exchange, and it perked me up as much as the Espresso Roast I decided to go with. Not to mention the free cup he brewed for me as we chatted across the counter of croissants and cupcakes.
Shoes, Fashion, Shoes
Additional therapy, to remind me that I'm more than a messed up digital footprint – but a lovely pair of feet – in the flesh?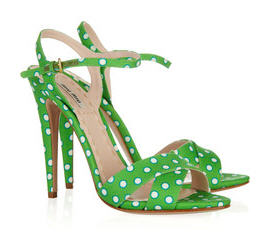 Not quite as good as the real thing, but last evening just before sleeping, I browsed Net-a-porter.com, where I checked out all the finest footwear, without ever having to leave the comfort of my bed.
Shoe shopping – without parking hassles or the temptation to spend what I don't have (on shoes I don't need). Utterly delicious.
And relaxing repose after a long week, headed into an equally jammed weekend of paperwork and project documents. No nasty nightmares after views of Viviers and the luxuriant lens of Louboutin!
What else enhances mood?
Now the ideal therapy might have involved a little bit more. Something enlisting all the senses to. . . sing. But everyone needs moments to look forward to, right? Experiences? Accomplishments? Encounters?
Other modes of therapy are many – a short walk on a sunny afternoon, thirty minutes with a fabulous book, a bit of time to paint my toenails Cherry Crush – always a mood enhancer. My son promised to do some yard work, and gazing at our once-upon-a-time small garden in a more cleaned up state would certainly put a smile on my face.
None of this may sound especially exciting, but to me – it all seems pretty good if for no other reason than it is a break in the rugged routine of late, and a reminder that as Spring approaches, the load may possibly lighten.
Despite troublesome times, the woman in me is – apparently – still present.
And she stirs.


© D A Wolf

Big Little Wolf's Daily Plate of Crazy