Last evening I lost my cool.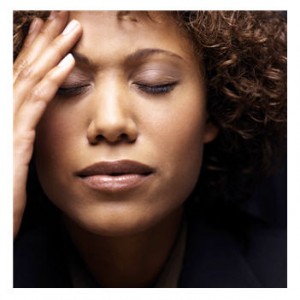 I mean – I really lost my cool.
My already bad week has been getting progressively worse, more out of control, more complex, and if not for reminding myself to take deep breaths and forge ahead, I would be accomplishing nothing.
At a time when getting things done is critical.
So I say to myself over and over: Take a breath, You can do it, That's it, Make it work.
Yesterday involved my now daily trip to one of several branches of my local (big) bank, a stop by my accountant, and oh-the-joy of a police report as well. (Actually, that visit was handled very efficiently.)
After a project meeting and some work, two budding new issues arose out of the identity snafu-in-process, just as I was heading off to pick up my kid after a tennis match. All I really wanted was an Excedrin, and bed with the covers over my head.
Two hours of waiting later – due to a late bus and a lack of communication on my son's part – I was at my wits' end.
My head was pounding. I was hungry (having not eaten all day). I had to pee. I was sitting in a dark parking lot, irritated. Then the bus pulled up, the kids filed off, and mine promptly got into a nearby car with a friend and headed off. Say WHAT? I called him on his cell – no answer. I got out of the car and started yelling like a wild woman. I called him on his cell again, and yelled on voice mail.
I drove home, livid, arriving just as my son was being dropped off, and I started yelling again. Only now – at him – in person. Not my finest moment.
Sometimes it takes very little to tip us over the edge, though two hours of waiting (pointlessly) is no small thing when every hour counts and you need time to work, time to sleep, time to let your mind just "be."
Frankly, this is one of the reasons that I tend not to judge people by one encounter or even two. As important as first impressions are, we never know what's going on in the life behind the face – or if the straw that broke the camel's back just felled the animal in question. And I wonder how many people are walking around reminding themselves to breathe, coaxing themselves through the next hour, the next afternoon, the next night. Trying not to crack.
While I know that my anger stemmed from my son's perpetual absent-mindedness (which has improved of late, but certainly lapsed last evening) – and more so – from the unrelenting stress over a big company's error which is no small thing, that doesn't excuse bad behavior.
It explains it, but it doesn't excuse it.
This isn't the first time I've lost my cool, and it won't be the last. But I don't feel very good about that. In fact, I feel terrible. I've apologized to my son (who apologized to me as well), but saying I'm sorry hardly seems enough, even though it's all I've got.
The real dilemma? I know full well we haven't seen the last of those straws.


© D A Wolf

Big Little Wolf's Daily Plate of Crazy