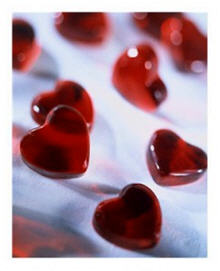 Those lovely little candy hearts. I can still remember sorting through them, seeking exactly the right sentiment and the perfect pastel color, ready to glue onto construction paper.
Red, naturally.
Then it was time for crayons, scissors, and Elmer's. A bit of lace or velvet for a bow. A sprinkle of glitter and that would do – everything necessary to craft the expression of friendship, or possibly a crush.
The Language of Love
The handmade card is the annual exchange of a child's open heart, the language of love given in a drawing, the scrawled penmanship, the absolute belief in absolutes – carried into the future. Often, with a cost.
As an adolescent and young woman, I pondered the gestures and languages of love – romance and flowers, affection and passion, heroic acts and self-sacrifice, daily moments tendered in the quiet. I was certain in the knowledge that love would be a part of life in all the ways that count: familial love, friendship love, romantic love. And those three little words that make life richer, stormier, sweeter.
But what about that catchy phrase – Be mine?
Must we speak those words and mean them, write those words and mean them, expect those words in return – words that play into possession, possessiveness and property – rather than honoring a feeling of belonging?
Love the One You're With
Romantic love? It's heady stuff – that search for Mr. or Ms. Right that gives way to a realization that there may be many with whom we could be happy – and not just the "one."
For some of us, we grow into loving; for others, it explodes into our lives with surprise and ripples through us like a drug.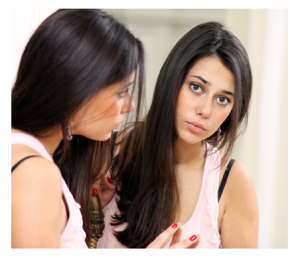 Perhaps it lasts. Perhaps it doesn't. Surely, its newness will wear off and we may find that we love the one we're with – more profoundly, or perhaps – no longer.
We may search again and again – anticipating the ferocious flair of desire, the replay of sentiments and sensations that echo other times, or ideals that few can live up to. We may search again and again – for something that exists  or does not – clinging to the concept that the Other will fill an emptiness in the self, as we wait to hear "be mine" and wait to say "I'm yours."
Love Yourself
To really give of ourselves, don't we need to know what we're giving? Who we're giving? Don't we need to have a self to offer? A self we can respect? A self we care for?
I think of my friends whom I love – and I say I am your Valentine, but I do not ask for ownership or expect to surrender myself.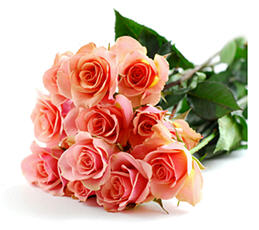 I think of the men I have loved, and yet I would not surrender myself though it was easy to do so. When I felt myself begin to slide, I regrouped to hand onto myself. If I had not, I would have nothing to give.
I think of my children whom I cherish, and I know – with the all-encompassing parental love of nearly 20 years, I still retain a self to keep me separate and whole, to serve as model and as a foundation.
Be Yours
With or without the messy spills of glue and glitter, the handcrafted cut-outs in pink and red assembled with such care, the little hearts sought for their simple words – U 4 Me, Me 4 U, Us 4-ever – I would ask you to reflect.
Be mine?
Couldn't we rephrase?
I prefer this: be yours.
Own your life, share your life, tend to your own heart – the full Valentine of Self. Can't we learn to give – without giving ourselves away?
Please Enjoy