Yesterday did not go as planned. Not even close. I set out on a routine day, with a list of tasks, a schedule, and my usual resolve. Then everything went awry.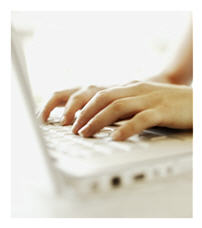 I cannot discuss the details – but let's just say that my next days – or more – will be filled with the irritation of plenty of paperwork, phone calls, and visits around my fair city to attempt to straighten something out which has nothing to do with me. Except, that it has everything to do with me, along with millions of others who are victims of an internet security breech in some form or fashion.
And this, utterly out of my control – and not the result of ignorance about data security and site verification.
Containing Digital Damage
Fortunately, I caught it early. I'm hoping to contain the damage. But I will end up losing several days (and a great deal of sleep) over this situation, and at the worst possible time – while under an increasingly tight deadline – again – for my son.
Oddly, I'm not feeling sorry for myself at all. If anything, I'm angry. And mobilized. And taking care of business. Isn't that our job – as adults? And as parents?
I think about how lucky I was that I stumbled onto the facts that I did, when I did.  But what else is out there that I don't know about? Where are our vulnerabilities – sharing so much on the web, and unaware of the ultimate destinations?
The worst (I hope) will be averted, and while I have much to do (details, details, and running around), it's a very small amount compared to what it could have been. It was definitely a close call.
21st Century Life: Expect the Unexpected
Are you grateful when you hit rocky waters, but recognize how much worse it could have been?
I learned years ago to expect the unexpected, and to reduce risk where I could. But some things are beyond our control – and fail safe mechanisms we put in place are, well… not fail safe. We can hedge our bets (careful with passwords and so on, when it comes to internet transactions). In other areas like our health we can follow recommendations (eating well and exercising). And in life in general, we tend to make better decisions when we listen to our internal GPS – the gut check that steers us in the best direction.
But guarantees?
No such thing.
Close Call? Be Prepared

Most of us who have hit our thirties – or certainly our forties – have been through a variety of close calls – a fall, a car wreck, a health situation – or even – not walking down the aisle when that inner voice said "don't do it."
Maybe we've survived something more massive, more disastrous.
Does a close call come with repercussions of its own?
You bet. That sleeplessness I mentioned. Our sense of security, compromised. Our beliefs (misconceptions?) we might have had about our world – our safety – and the oh-so-popular "that won't ever happen to me."
We are painfully aware of our vulnerability in a networked, digital world – when despite all our best efforts, a security breech results in damage we're left to clean up. We are even more aware of our fragility when we encounter a close call that threatens our health, our livelihoods, our homes, our loved ones.
And we cannot prepare for everything, though it's difficult to accept.
Life Lessons, Life Skills
Hopefully, a close call makes us more vigilant. Certainly, picking up the pieces afterward – however annoying – makes us more resilient. And yes, to some degree, more cynical. Or should we say – pragmatic?
These are also the times that we have opportunities to teach our kids.
"You see why I'm so careful about X?" Words I spoke to my son yesterday. Words that, no doubt, I will speak again.
These are the times we are grateful for what we have, for what goes well, for the essentials. And if my writing is scanty and scattered this week, my topics not well fleshed out – this is, in part, the reason for that. "Real life" is pulling on all cylinders. But I'm considering myself fortunate, after a particularly close call.
Any close calls for you lately?
Do you use them as teachable moments?
Do they deepen your appreciation for what goes right?
Your health, your home, your job, your family, your friends?

Big Little Wolf's Daily Plate of Crazy