The healthy heart
Those three little words aren't always enough. We need more than "I love you," we need less than "I love you," we need talking and listening and actions of give and take.
The more holes punched into your heart, the more it bleeds and the less you are able to share with another.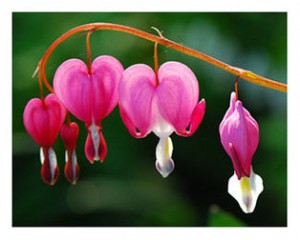 Those are the words of a reader commenting on his capacity to communicate with a woman, factors in his ability to do so; part of his response to "what makes a man tick."
Perhaps this is another difference in how men and women open up to each other. When a woman's heart bleeds, she weeps, she walks, she confides – to someone. Perhaps to her journal, to her best friend, to her mother. When a man's heart bleeds, he walls up the wound and turns to external fixes – to a drink, an encounter, a flash of anger, the ear of a stranger. Or to no one at all.
Yes, these are generalizations.
Heartbreak

We bleed from more than the latest love match gone awry; we bleed when we are cut by disappointment in ourselves and in others. We bleed when we are carried along calmly, until a collision catches us by surprise. Then, pieces of our usual protection shatter. We are vulnerable to sharp edges and impacts.
We are vulnerable, we are reeling.
Sometimes, we hemorrhage internally, unaware of the extent of the damage from an accumulation of bumps and bruises. We are resilient in bringing our hurts to the healer. Less so, when we are silent in admitting to our injuries. We partner with our fears – fear of losing the self we recognize, fear of losing the other, fear of not being loved, fear of distance we cannot quite measure, fear of growing older, fear of being alone.
Allow the flower to blossom
It is an unusual blossom. When my eyes wander the contours of the bleeding heart I am drawn to its contradictions, to its fortitude and its delicacy, and I am moved.
It is a plant that was abundant in my mother's garden, my mother whose talents were a marvel, my mother whose green thumb was prodigious, my mother who had no such gift for nurturing children,  and the bleeding hearts took their place among the foxgloves and the blue thistles, the fiery poppies and the peppermint-striped peonies, the seasonal tulips, the regal delphinium.
I recall the wilderness corner in the back of the yard where the bleeding hearts thrived, the way they flourished in their lush, dense, silky patch of woods and darkened leaf; their bleeding that makes its home in the thicket, at ease in the shadow. Bleeding is inevitable if we are ever to approach, to dare the thorn in order to pluck the rose.
Hurt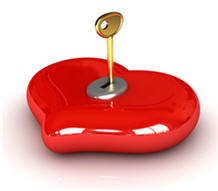 Men and women see things differently, some couples more than others, some friends more than others, some siblings more than others, some parents and children more than others. If we do not speak of it, if we do not try to bridge the gulf that will open and close throughout our times of sharing space and hearts, how will we ever know what is true for the other?
That we hurt each other in our silence is certain. That we hurt each other in speaking up is possible. Without the reaching out, the speaking up, the genuine listening, we're bound to our bleeding hearts with wounds that go untended, wounds that will not heal, wounds that will grow infected. We are left to blossoming only in the shadows, in a restricted garden.
Yes, these are my observations.
Loving
I raise sons and perceive the difference in how they initiate and how they respond. One speaks more freely, and is more like his mother in that. The other is reticent when it comes to expressing feelings; he is more like his father in that. For my sons, the legacy of marriage and divorce includes deficits in the sounds and images of their parents: too little affection, too few words of love offered beyond rote, too much distance even in scenes of proximity. The bleeding hearts that thrive in a wild corner.
I bear witness to my own stem of tears in the darkness, to reworking my small beds of seed, to encouraging a more diverse and fragrant garden – less predictable, equally colorful, blooms of all varieties – springing up, in the light.
 
 
© D A Wolf

Big Little Wolf's Daily Plate of Crazy