Women are frequently more comfortable than men when it comes to expressing emotions, and discussing our inner lives and evolving roles.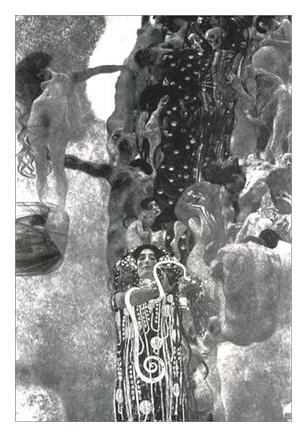 For some time I've been trying to find male voices – those who write beautifully, lucidly, and openly about their discoveries, their doubts, their relationships. I've stumbled upon a few (you know who you are), but those voices are rare.
Serendipity brought me to Wolf Pascoe, at Just Add Father, where I found a man who is husband, father, playwright, poet, and physician. He describes his blog as "a chronicle of mindful fatherhood and my attempts to get the problem right."
Wolf's posts are witty, poignant, and thoughtful. He recounts the tales and lessons that unfold in everyday moments he and his wife, Nora, share with their eight-year old son, Nick.
But that's not the only reason I wanted Wolf to guest post.
Just Add Father also offers insights into what it means to be a good man in contemporary society. To explore what that means. So I asked Wolf to write something about men and women, allowing my usual readers – and me – a peek into one man's world. His view of relationship.
I find his words illuminating. I think you will, too.
Standing up
© Wolf Pascoe
I was pleased when D. A. Wolf invited me to guest post here, because she's a woman of courage and a writer I admire. She thought her tribe would enjoy reading about how a man thinks. I thought I'd get to the heart of the matter and write about my mother.
I was raised by my mother, who never re-married after my father died when I was eight. She lived for me, which wasn't a good thing. It took many years for me to separate from her.
I moved out of the house when I was eighteen. That was the first time I ever stood up to her. Our conflicts had grown more and more heated and I needed breathing room. She didn't understand this. What I didn't understand was that we were still tethered even though we now lived under separate roofs.
I spent the next twenty years or so wandering in a sort of wilderness of women. I married some of them. Fundamentally, I was frightened by them. When I got in bed with a woman, my mother was right there with us.
I got good at manipulating women. I got especially good at manipulating my mother. I rarely wanted anything from her, except for her to stop criticizing me. Manipulating seemed the only choice.
Once, I showed the technique to my two sisters. I provoked an argument with my mother by flaunting a plan to do something she disapproved of. In the middle of the argument, I pretended suddenly to notice how lovely her earrings were.
"Oh, do you think so?" she said.
She forgot the argument. At first, my sisters thought we had staged the whole thing.
I discovered that if I was ever going to work things out with women, I needed to spend more time with men. I needed to be around men in a feeling way, where it was safe to speak the truth. This wasn't easy for me, to speak the truth to other men. It was easier, but not always right, to tell my secrets to a woman.
Probably because I was so good at manipulating, it took me many years before I stood up to my mother for a second time. I was about 35. She had come over to my house to tell me her troubles.
"We must do something about so-an-so." she said.
She was worried about another member of the family, and she wanted me to step in to fix things. It was impossible and would have been inappropriate anyway.
"We can't do anything," I said. "I can't do anything."
My mother wept. I held and comforted her. I had never done this before.
That night I had a dream. The psychologist Carl Jung, whom I had studied, approached me with a gift. It was a kind of small furnace, which he held out to me in his hands. The heat of it warmed my body.
About a year later I heard of a Chinese tradition that a man has a small furnace in his abdomen. In it, he burns his sufferings. The idea is not for him to get rid of pain, but turn it into fuel which makes him stronger.
Things got better with my mother. In the years before she died, I visited her regularly. She always told me what to do.
I would listen and say nothing. After a while she'd stop telling me what to do. Then she'd begin to talk to me about herself, and I'd listen some more. She told me things I never knew.
A few months after my mother died, I had another interesting dream. I got a telephone call. She was on the other end of the line. The connection was poor, and she seemed very far away.
"Where are you?" I said.
"I'm in Australia," she said.
"But mom, you're dead, aren't you?"
"Never mind about that," she said. "I just called to tell you that you were a good son."

Image "Medicine," Final State, 1900-1907, Gustav Klimt