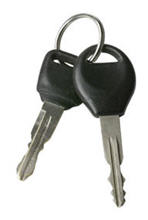 Three days is a short visit by any standard – my son flew in, my son was here, my son flew out.
For three days, there were teens in and out,  there was assistance running errands, there was laughter in and around the house. And of course, the car keys – in his pocket. Still, there's nothing like knowing where your kids are. Especially when they're under your own roof, safe and sound.
Time flies, kids fly
But the visit was so quick. Too quick. And as busy as these next months with my younger son will be, they'll pass too quickly as well. I'll look up, and this job will be done.
And then what?
I imagine I'll be expected to keep a home – somewhere. A place for them to return and feel safe, and ideally, it would be where they grew up. Here. These small rooms. This cozy spot we made our own despite the difficult adjustment and the years it took. Post-divorce life isn't simple, and ours wasn't. But loving each other was.
As for keeping a home, what does that mean, exactly? For me? And if there is nothing to hold me here, do I even want to stay? And if I don't – where do I go, and what will it mean?
Home is where the heart is – but where is that?
The other evening while celebrating Thanksgiving, the grown daughter of a friend was half joking when she brought up empty nest. She said I could join her parents at some activity to keep us busy. It was a funny reference (especially if you're 28), and meant kindly. But her parents are married. There is a family home of 20 years. There are dogs, routines, grown children and their spouses visiting constantly. There is stability.
I smiled and pushed away any of the thoughts to do with empty nest. While I've been projecting toward responsibly finishing the full time aspects of parenting, often wondering how in the hell I"d make it through another day, another week, another month – when the day actually arrives, I will feel relieved and likely, stricken.
When both children are launched, where will "home" be? Where will my heart have flown?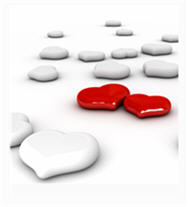 Already, I find myself on the receiving end of occasional comments, regardless of my single status. That I owe my kids a "home." I understand the remark, but I bristle when I hear it – and it's usually from married mothers. Yet haven't I more than delivered on what I owe my kids? Won't it be my turn, at last? But is it too late to resurrect a social life that was put on hold these past few years, with only so much "self" to be spread around?

Goodbyes, hellos
This morning, kissing my son goodbye as he flies back to school, it's clear that the power of that goodbye weighs heavily. And the day will soon fill up with bills and housework and reminders for my younger son. Then it will be night, and then Monday and another hectic week with more to fill it than I have hours to accommodate.
I am still scurrying through days and nights trying to provide the bare minimum to my teenage son. Yes, the bare minimum by my standards. There are still days when I wonder how I'll keep going, how much is slipping through the cracks, and how I'll make it until time to sleep, then start again the next morning. There is nothing unusual in any of this – most of the mothers I know live these same thoughts, these same years, these same conflicts. Days of spinning our wheels and second guessing; other days when we are proud of our kids and our roles in their lives.
These next weeks and months are exhausting, and precious, and finite.
And the best cure for a goodbye? A hello of course. Or perhaps – in my case – it will be a bonjour.


© D A Wolf

Big Little Wolf's Daily Plate of Crazy