Some 120 miles away, a friend is lying in her bed. In pain. It's been six days. She works around the clock – an independent – and has no medical insurance. Just one more thing that disappears for many women when they divorce. And she is over 50.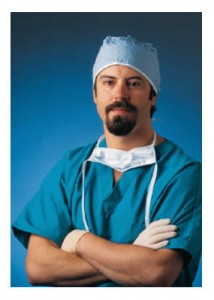 Without an employer, the cost of medical insurance is prohibitive. Equally prohibitive is the expense of seeing a doctor. And a trade-off she must assess: physician vs mortgage, or physician vs food.
Two days ago she was in so much pain she relented, found a doctor, and went. $320 later, she was told to take Motrin and sent home. In fact, there are things which can be done for the spasms that are running through her body on a regular basis – but only if she has insurance, or money. She's $320 poorer, $320 angrier, still in pain – scared, and immobilized.
She has some family, but not much. When I checked with her last evening, she had found someone to stay with her – for the night. But what about today and the hours ahead – alone and in pain? What about tonight?
My friend is an independent worker, as am I, but with a more regular source of income. Still, each day she cannot sit at her computer and produce, her earnings dwindle. So she will be worse off still – with no pain killers, no answers, and additional worries about covering her monthly bills.
She is despondent and furious. But right now, more than anything, she's worn out. And scared.
The "Family" Doctor: A Vague Memory
"What did they say?" I asked her on the phone.
She was between spasms, but sounded exhausted. "They said inflammation, but didn't explain it. And they wouldn't give me any kind of pain killer. I think they thought I was there looking for dope. So they sent me home, and said take Motrin."
Her breathing grew labored. Another wave of spasms rippling up her back and through her neck.
"I'm sorry," she whispered. "I have to go."
She has no regular doctor. She cannot afford one. She has only whomever is on duty when she goes to the hospital or clinic, in the most extreme situations. And then the bills will roll in – hundreds of dollars – and generally that's without tests or treatments. If she had a physician, or even a physician's assistant – they would know her well enough to realize what conditions (and pain) she lives with daily, and that she isn't seeking to get high.
Patient-doctor relationship. Ever hear of that? It used to exist. Like the family doctor. Forget house calls (and yes, they existed, too) – I'm simply speaking of someone with whom your family had a relationship. He or she knew you – well enough for you to trust, and for your word to be trusted.
The Health Care Bill – Will it help?
I plucked this from The New York Times, a July 2010 reference to the Health Care Reform bill, and its overall content:
The landmark bill signed by Mr. Obama will provide coverage to an estimated 30 million people who currently lack it. . . and would subsidize private coverage for low- and middle-income people. It will regulate private insurers more closely, banning practices such as denial of care for pre-existing conditions.
Well, that sounds like a step in the right direction – in principle. My friend has pre-existing conditions. No insurance. But will this do her any good? What will the details look like? How much will have to come out of her pocket? Will the doctors be as callous as the one that dismissed her with no tests, no prescription, and no particular concern?
And if I understand correctly, the plan is to have these provisions in place by 2014. And the next three years, as she continues to make a constant choice between a roof and a doctor, or food and a doctor?
My experiences with health care
When I can see a PA – a Physician's Assistant – I do. Generally, they're easier to schedule, and in my experience (as with nurses), they're more personable, more empathetic, very pragmatic, and understand the budget-challenged patient. Pharmaceutical companies provide samples; Physician's Assistants can dispense them, and save you some cost.
But a PA cannot diagnose. And physicians seem to spend less and less time concerned with diagnosis, settling for a quick pulse and blood pressure, then tossing a few pills – or none at all – at whatever may be the problem. Worse – if you're a woman – they interpret pain to be the result of stress, depression, or hormones. And a female physician is as likely to respond in that manner as a man.
In the 1990s, I went through a string of physicians over the course of about 7 years. I suffered from a variety of symptoms as well as insomnia which was constantly chalked up to two babies, a traveling husband, and a hectic job.
The complaints were varied, granted. The problems came and went. I was told, repeatedly, it was all in my head. "You're depressed, so you're in pain," they would say.
"No," I insisted. "I'm in chronic pain, so I'm depressed."
In 2000, I got lucky. Finally. One doctor took the time to ask questions. To diagnose. He wanted to solve the puzzle, not pretend it didn't exist. He found an underlying cause – Restless Leg Syndrome – a sleep disorder, from which all the other problems stemmed. That doctor changed my life. But his life moved on, and with it, his practice.
My current doctor dilemma
With one exception – a specialist I see once a year whom I've known for 7 years (soon to retire), I've been through the round robin of physicians over the past 5 years. It has, unfortunately, coincided with my years post divorce, sans employer, and a medical insurance burden that has become increasingly untenable.
Yes – I have individual medical insurance. I pay for it with borrowed dollars. What cost me $350/month about 6 years ago spiked to $900/month 3 years ago. In order to bring it down, I had to increase the deductibles, the co-pays, and reduce the benefits. It's been a yo-yo ever since, as each year the premium spikes anywhere from an additional $60 to $140/month, and I have to bite off a higher deductible and fewer benefits.
And yes – I worked with a firm that specializes in helping people find the lowest cost but workable solution. Because of pre-existing conditions, I was locked into a particular company, and my only real options – the game of yearly yo-yo.
Two days ago I visited the doctor, one I've seen once before, but with whom I have no relationship. This is the fourth doctor I will have seen in less than a year, for a variety of symptoms – painful – some of which are an old condition, some of which may be tied to injuries from an accident, and some of which remain unexplained – and worsening.
To net things out from the doctor's appointment, had I not insisted – literally no tests whatsoever would be in process. Instead, I believe two things are being looked for. Other than that, what I was told is "Depression makes you hurt. Aspirin and Prozac."
She handed me the Prozac prescription, which I've yet to fill. I may. I may not. I want those test results. I want to do some research on my own. I wish I knew a doctor. A real doctor. Who believed in diagnosis.
What ever happened to medicine?
I know the sort of pain that depression causes. I also know that the very specific pain in my legs has nothing to do with depression, stress, or whether or not the sun is shining. Something is wrong.
Were there a doctor-patient relationship, this physician might have actually listened to me with an open mind. And rather than focusing on the stressful elements of my life, would have focused on the streaks of pain in my calves, the back of my legs, and my lower back. She would've respected the fact that I am an adult, with a highly functioning brain (thank you very much) and "body intelligence." Something I believe we all have. A sense of knowing that something is amiss.
Were there a doctor-patient relationship, the physician who saw my friend a few days ago would have sought to alleviate her pain rather than dismissing it. He would have respected her need for answers as well. He would not have sent her home to an empty house, with instructions to take Motrin, her body racked with days and nights of spasms.
I come back to trust and institutions. Broken trust and institutions.
I fully understand that many fine physicians are caught between a rock and a hard place. Patients unable to pay. Insurance companies that burden them with mountains of paperwork. Reimbursements that don't compensate them as they should. There are good doctors and bad doctors, as there are quality professionals in every field, and those of lesser quality.
But with or without medical insurance, if your funds are limited – it's a crap shoot. And even then, you may find yourself hundreds, if not thousands of dollars poorer, with no answers, and growing worse.
The future?
I have no idea if Health Care Reform will help my friend. I have no idea if it will help me. But I know that the limited doctors' visits I'm allowed will run out very quickly, and I still have no answers. I know that I spend some $12,000 / year or more, out of pocket, for insurance premiums, co-pays, and very basic, generic prescriptions that are nothing unusual for a woman my age.
And my premiums will go up – again – in 6 weeks. Will it be $60/month more? $140/month more?
I cannot raise the deductible any higher – it's already so high that it's a toss up between the premium savings each month and the additional out-of-pocket expenses. Especially as I continue to be passed from physician to physician.
Still, with no answers.