I could swear Kim Zolciak was singing Tardy for the Party in my dream. Or was it just the alarm? That horrible tinny pop music that my kid uses to wake him?
Only it never wakes him.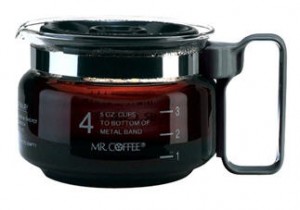 Me? Another story.
So I start the morning routine. Yawning. My eyes burning. Coffee. Even the aroma helps. Next, a few words in my journal though I wonder why I bother. I also wonder if I fell asleep with Bravo on. That would explain Kim. At least I hope so.
No matter. I'm tap-tap-tapping my son's shoulder. Gently. He's sleeping on the couch, books and clothes scattered on the floor. He mutters "five more minutes" and I relent.
Wake up call
Now I'm tapping again. Not so gently. I fix his lunch and return to the couch. I think that's my voice. Scratchy and annoyed. My life as an irritant. It's a gift – what can I say?
Now he's groaning. I'm jiggling harder. Now he's up, he's trudging to the bathroom, I hear the shower… Success!
And still, 30 minutes later we're racing out of the house. Late. Again.
Chronic lateness (planning FAIL)

I am chronically early. At least, I used to be. I still manage to meet deadlines. Chalk it up to stubbornness and caffeine. And more discipline than I care to admit to. But as for everything else?
These days my son and I are beat. Chronically late. His schedule is jammed. Mine is overflowing. I'm used to running on four and five hours of sleep a night. The haze that eventually lifts and lowers again. Then I'm sifting through it to find my words. My focus. My patience.
But now he's doing it, and I'm all over his little ass. To plan better. To prioritize. To write everything out on a calendar. Telling him he must make choices.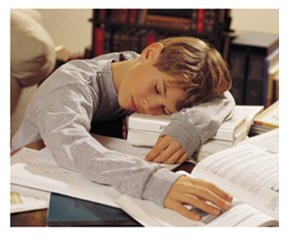 Maybe if I set all the clocks in the house ahead. And the computers, too. And the digital dials in the dashboard, the dishwasher, the microwave, my cell phone, his cell phone while he's sleeping. If he's sleeping.
Adolescent sleep deprivation
I've mused and moaned about my years of sleep deprivation. But seeing it in my son? And the slippery slope of chronic lateness that results?
When do we hit that period of coasting? The stretch of parenthood that gets easier? When will he hit a period of down time, so he can catch his breath? And theoretically, so can I?
We know that teens need sleep. Millions of  adults need sleep, too. And we're setting a lousy example. I'm setting a lousy example.
Coffee and consternation: The parenting agenda

I'm checking my Day Planner. Back from the drive to and from school. I'll need to make another trip. Critical paperwork was left at home in our hurry out the door. In the fog of four hours of sleep. Mine.
I'm brewing my third pot of coffee, well over my self-imposed limit. It's only mid-morning.
And now I'm two hours behind schedule; the phone rings – it's important – and I'm two and a half hours behind. It will be another late night.
Don't want to be late? Less on your plate!
I set my sights on greater efficiency. I pare down to essentials. I lecture the kid (often) on time management. But I'm the poster child for "do as I say, don't do as I do" on this one. My plate runneth over. So I give the speech, then drink another coffee and press on.
So much for planning, for my dislike of tardiness. Ah… Is that where Tardy for the Party came in?
It is what it is. Parenting. Even more so, single parenting. And while I want to treasure these last precious days and nights with my son, I can't help but count down: seven more months until graduation – his, and in a way, my own.
Even if we don't coast, maybe then, we can toast.
Big Little Wolf's Daily Plate of Crazy