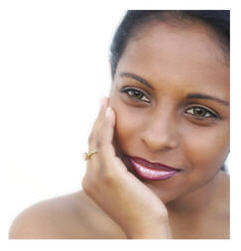 My propensity for nostalgia hits full swing in Autumn. October in particular seems to activate a melancholic side; the season's fragile cusp between warmth and chill, between light and dark. I am moodier. I am reminded of endings.
Then I give myself a good swift kick, and remember that for every ending, there is a beginning.
Which way do you look?
As I grow older, looking back becomes more of a habit than looking forward. It's logical. A considerable amount of life is behind me though hopefully, a great deal remains. Yet  headed into the holidays, I struggle with sadness. Millions of us do so, in part the seasonal change. What else? Our lives don't resemble the picture-perfect scenes we once imagined.
This time of year I also honor anniversaries of loss. Endings are inevitable; life is full of goodbyes. Frequently they mark us more than the abundance of hellos, especially those that come painfully or prematurely. Other goodbyes are the natural course of things, including letting go of a younger self. Oh, it doesn't happen all at once. It arrives like a stammer. Often, with recompense: patience, wisdom, humor, self-knowledge.
But I find myself looking back more than looking forward. Reliving. Second guessing. Examining.
Not quite an empty nest?
This weekend I came across a small number of photographs. They were eight years old, tucked in a stack of books, and tumbling out, there we were – my boys, still round-faced and giggly, and me – looking so much more vibrant and together. Those snapshots came as a bit of a shock. I was jolted back to another life, a version of myself filled with conviction that my future would unfold in a certain way. A certain way that never came to pass.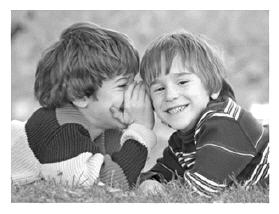 I was I struck by our physical changes of course. And by how much I have forgotten. The years are a blur.
While living the "everything in between" I had no time to create a future I wanted to invent; I was hanging on by my fingernails in a constant state of whirlwind.
Looking back, I don't regret my choices. I focused on my mothering job, and did it reasonably well. My sons are pursuing their dreams. Together, we created our own narrative – a past and a future.
My dreams? Of necessity, I set most aside, like many parents. And still, I knew unexpected adventures and accomplishments. But I'm having trouble recognizing how "there" and "here" are connected. Perhaps that doesn't matter.
Looking forward
Do you compare yourself and your life to some image in your head? To what you see in films? To the life you imagine your neighbors lead, or your friends?
As much as I look back, I'm convinced it's my ability to look ahead that has fueled the machinery of this household. And that includes letting go – slowly – of the way I thought it should play out.
This morning I can look forward to a short walk if the sunlight holds.
This afternoon, there will be more writing.
This evening, I'm looking forward to Mad Men's Season 4 finale.
I'm looking forward to my elder son's visit at Thanksgiving break.
I'm looking forward to my younger son's pre-college chaos successfully behind him. Behind us.
I'd like to believe I'll have a social life again. That would be something to look forward to! Wherever that may be, when the crazy juggle of single parenting and making a buck becomes a lighter load.
And so I remind myself: Endings mean beginnings. I must fight the seasonal mood swing, the sting of loss that hits at the holidays, the tendency to second guess in favor of visualizing second chances.
Perhaps reflecting on the woman I saw in the photographs isn't helpful. Perhaps it is. I know her determination. I know her capacity for reinvention.
Big Little Wolf's Daily Plate of Crazy