Link love from Louisville. Product placement in Poughkeepsie. Rentals in Rio. And haven't we all seen our local version of Mother Makes $88 Dollars an Hour on the Internet?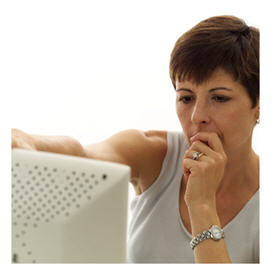 There has to be a way to make bucks fast, right? Must all the ideas we hear and read be schemes and scams?
Two years ago a friend asked me to feel out the market for African art. He lived in Europe, had family who could facilitate export, and he thought we could develop an importing business together. He provided photographs of possible merchandise, and decorative objects for me to actually examine.
They were beautiful, and we discussed the matter.
Common Sense
I also put in some legwork, poking around designer boutiques and making a few inquiries. It wasn't a scheme or a scam; with a little luck and time, it had potential.
But I am not an importer. I don't have a pipeline of interior designers, and by the time you pay artisans, middlemen, shipping, customs, warehousing… I couldn't imagine how we'd make money, especially in a recessionary economy. We weren't Pier 1. And I didn't want to be.
I wished him luck, and declined to proceed further.
Internet schemes
Last evening I heard from a friend who asked if I could use my network of acquaintances to build mailing lists, craft an email, and assist in prospecting for vacation rentals in Rio. I'd make decent money for relatively little effort – more for the mailing list I'd help develop than anything else.
Knowing this friend, it's likely fine. At worst, this is a scheme – not a scam – and by that I mean a method, a plan, a system – with relatively low investment for a potentially high payout.
But what if it isn't legit? My name would be on those emails. My reputation is at stake. And I have little way to verify the quality of the service offered, in other words, vacation stays in another country. I also admit to being the recipient of so much solicitation email that I have two boxes full of the stuff, and I can barely use those emails any longer.
We're all vulnerable when…
Get rich quick? It's a lovely concept. It's the dream, the winning lottery ticket. Hell, it's Elin Nordegren's $100 million or $750 million – whatever crazy sum it is – for the notoriety of a celebrity ex with excessive amorous appetites!
We're all vulnerable when we're tired, when we're stretched too thin, when we want to believe that somehow, there's a way up and out of the well. But there are few shortcuts that aren't at the expense of someone else. And the "overnight success" is usually a tale of vision, luck, and hard work.
It's also more difficult to discern a valid opportunity from a scam when you are fatigued, distracted, and yes – desperate.
I declined, to my friend's disappointment.
How to check for Internet fraud
We've all heard of our share of schemes and scams – Pyramids, Ponzis, page hits. They're all over the Internet. It's the perfect semi-anonymous space for tangling up any possible trace of who may really sit behind a blog, a site, an organization. All the more reason to think carefully, to research thoroughly, to be judicious with personal information, and to see or hold any product you're asked to endorse.
To hang on to your integrity. After all, if that's gone, where is the trust?
To check for Internet fraud or other possible scams, here are a few basics:
Know who you're dealing with.
On any informational or transactional site, look for signs of Internet security.
Google "fraud," "complaints," and "reviews" along with the name of the product, service, person, or company.
Listen to your gut.
Check out more Internet safety tips here.
Make money fast?
Is it impossible to make more money than you're making now? To make money fast?
Never say never. Sometimes great ideas grow in garages, kick off at kitchen tables, spark through online discussion – and they're offered to the market at exactly the right time. But we need to use our heads as well as our hopes. We still need to perform our due diligence.
And remember: If it's too good to be true, it probably is.

Big Little Wolf's Daily Plate of Crazy