Your credentials, please?

Parenting may be a profession – and certainly is, in my view – but there are no guarantees, no cap and gown after years of study. No diploma. No certification. Just a physician handing over a squalling little creature that owns your heart. And then it's off to the races, figuring it out as you go!
Oh, sure – we all manage. And we have predictors we rely upon, like family dynamics, our ethical and other belief systems, financial status, and access to quality education. We assess our chances at getting it more or less right. "Gut feel" kicks in when we need it, like an integrated GPS. And we observe our children; when they're happy, curious, developing and learning, we feel like we've got it under control.
Then everything changes. We maneuver  until our new parenting approach settles in. Then things change again. And we adjust, as many times as we must, with each new stage.
But not to worry – we have experts and guidebooks, nosy neighbors with ill-timed advice, and other parents with useful tips. We have our own childhoods to fall back on in terms of what to do and not to do. We mix in what we've learned on our rocky roads through life thus far, and we muddle along. But let's be real. We parent without a safety net, and each child is a unique excursion through the adventure.

Welcome to adolescence!
By the time we hit the teen years, we're war weary, even under the best of circumstances. We have few answers, and we know it. But there's good news in the loss of our rosy view and the rawness of our commotion. We seem to be more adept at learning as we go, and we learn new lessons with each child.
Then there is the undeniable: we love them. We pull out all the stops, along with the occasional rabbit from the proverbial hat. We do our best, and in adolescence that frequently isn't about saying yes; rather, it is about saying no. Remarkably, we're more nimble than we ever imagined. And we need to be.
Agility is vital. We change course as required, as life throws events at us – illness, divorce, changing financial conditions – and adjustment is the only way to survive. We help our children adjust as well, with growing awareness that even without major life events, we need to balance our perceptions of them with their growing sense of self and what they want.  Naturally, it's not that straightforward, even if there's enormous credence to be given to "Mother knows best" or "Father knows best." After all, we've navigated the world for 40 or 50 years by the time they're 15 or 16. We understand the machinery of the larger social system, "the big picture." And that helps us counter their bouncing hormones, their mood swings, and their inexperience. 

Every kid is different
While I bristle at oversimplifications, I'll plunge in with a familiar classification nonetheless. My elder son is a Type A personality, as am I (as if you couldn't tell). My younger has always been more of a Type B – more relaxed, and content to live by his creative imagination. Does he enjoy "winning?" Absolutely. "Awards?" Sure. But he is in his zone when making his friends laugh, or when using his creative skills in almost every undertaking. Increasingly, he's been discovering the excitement of new (learning) territory. It's been fascinating (and satisfying) to watch.
What does he actually need from me, at this point? I'm not entirely sure. Unconditional love he has, and knows it. Support for all his projects and dreams as well. But more than that?
I stand by with questions in order to glean information; I take an increasing amount of distance, in response to his growing control. But he remains a bit of a mystery. What do you do when a kid won't talk? And when you cannot read him easily? Yet often, I sense him, knowing when he needs me.
Both of my sons have taken part in a rigorous academic program for years. My extroverted first born advanced through and distinguished himself with ease. He moved on to a fine university with a major scholarship. That isn't to say there wasn't plenty of drama throughout those years. (Believe me – there was.) But the hard work and fatigue – as a team – was worth it. He is happy, and doing well. As for my younger son, he coasted through most of school up until about a year ago. This past year he's poured it on, as have his classmates. I've been pleased to see him do just that, and praised him for his progress not only in terms of results, but in planning and organizing.

Options and uncertainties
This semester has been grueling. I've watched with concern, night after night, as each week in the past two months has seen at least one all-nighter, and often more. Our past days of crashing computers and printers has added more challenges to the mix; we are now sharing the one (new) laptop in the household, and his schoolwork gets priority over my writing, as I believe it should.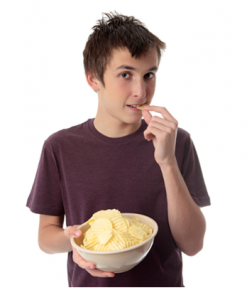 On the phone recently, a friend said to me "Why are you allowing him to do this? How can this intensive academic program really make that much difference?"
After her questions – legitimate and posed very thoughtfully – all I could think about was whether or not my kid was still getting to be "a kid." But at this point, it's a done deal. My son is in the third year of this four-year program, with only 3 weeks left to the academic term. Admittedly, he's tired. I'm tired. Yet I haven't stopped thinking about those words since I heard them, or my answer: It is an important credential for any international work, and an impressive one when applying to college.
But is that sufficient? Did I assume this would be right for him because it was right for his brother, and his friends – all of whom are extremely bright?

Comparisons, hindsight, guesswork
The International Baccalaureate program in which my son participates was ideal for his globally oriented and multilingual elder brother. But is it ideal for him?
I don't know. I can't possibly know at this point.

I'm stilling going with my gut which says yes. As his passion for art and architecture has expanded to include music, and very recently, literature – I still believe that a rigorous academic program will provide him the most options for college, and that in turn will furnish him even more options. He seems to agree, recognizing that his interests are broadening. He needs a diverse set of studies to choose from – a university setting that will allow him to pursue art, architecture, film, music, literature, or whatever he may discover next.
At midnight last night, I left my teenager huddled on the couch writing a paper on the new laptop. That's exactly where he was at 6:45 this morning, finishing everything at 7:45, with just enough time for a quick shower, and our mad dash to the high school.

No crystal ball
My son will return from school about four this afternoon. He'll eat, then sleep five hours, then eat again, then begin the evening's work. Tonight, that means final review for a major exam tomorrow. In the 72 hours that will follow, there will be more projects and research including, somehow, recreating material that was lost in the great computer meltdown of last week – and the chaos that ensued.
I will do whatever I can to support my son through these days and weeks. I will cook meals at odd hours, proof for typos, run for art supplies. But is it all too much?
A huge number of students fall out of this program during Junior Year, and it's no wonder. I'm asking myself – should any teenager be put through this, when he isn't even in college yet? Just because my elder took it in stride, though my younger is surprisingly calm through it all, as a parent – how can I not be concerned about this sort of stress and workload?
If ultimately this results in additional opportunities that please my son, then I will know it was the right path. But I can't possibly know that now. I can only stand by with my encouragement and my worry, provide reasonable counsel, and know there's never a safety net. Only the gut, observing the child, allowing him his growing independence, and then letting go.
..

© D A Wolf